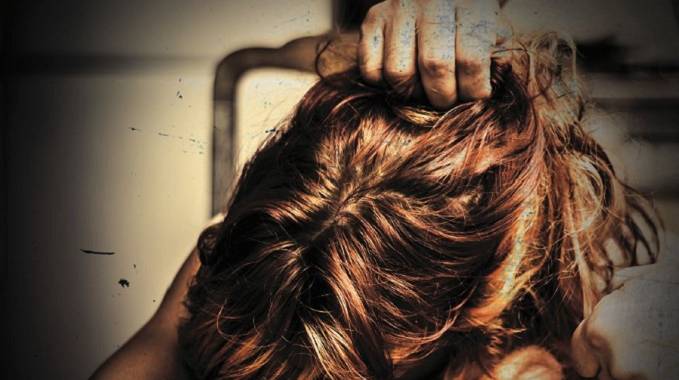 The Sunday News
Sindisiwe Sibanda, Sunday News Reporter
A 54-year-old soldier from Gweru and employed at Mzilikazi Barracks in Bulawayo has appeared in court facing charges of raping twice a 51-year-old woman who was still mourning her husband after luring her to his workplace.
Felix Ncube (54), a Warrant Officer Class 1 at Mzilikazi Barracks appeared before Bulawayo regional magistrate Mr Tinashe Tashaya last week facing rape charges.
He was remanded in custody to 14 March for trial after the magistrate refused to grant him bail. Prosecuting, Mr Nkathazo Dlodlo told the court that on an unknown date but sometime in April 2015 and at Mzilikazi Barracks (then Braddy Barracks), Ncube allegedly unlawfully and intentionally had sexual intercourse twice with a female adult aged 51 without her consent.
The court heard that sometime in April 2015 Ncube went to the complainant's place of residence intending to solve a case of theft which was involving a member of Zimbabwe National Army who took the complaint's $70 saying that he wanted to process her late husband's pension. Ncube asked the complainant to accompany him to his workplace. 
The court heard that when they got to the barracks, Ncube lied to the complainant that he was going to collect the office keys from the Engineering department knowingly that he was taking the woman to his room.
Ncube allegedly unlocked his room and demanded the complainant to enter before telling her that she was going to be arrested since she was a civilian. Ncube then told the woman that he had feelings for her and wanted to have sexual intercourse with her so that he could process her late husband's pension papers, the court was told.
Ncube allegedly removed the mattress from the base and forced the complainant to lie down on the floor after the woman told Ncube that her husband had died and his grave's ritual ceremony was still to be conducted, something that angered Ncube.
He then raped the woman once and then ordered the woman to spend the night in the room since he was doing a splendid job for her. Ncube allegedly took beer and again raped the woman for the second time. The following morning at around 4am, Ncube escorted the woman and told her never to disclose what had happened. He gave her $2 for bus fare.