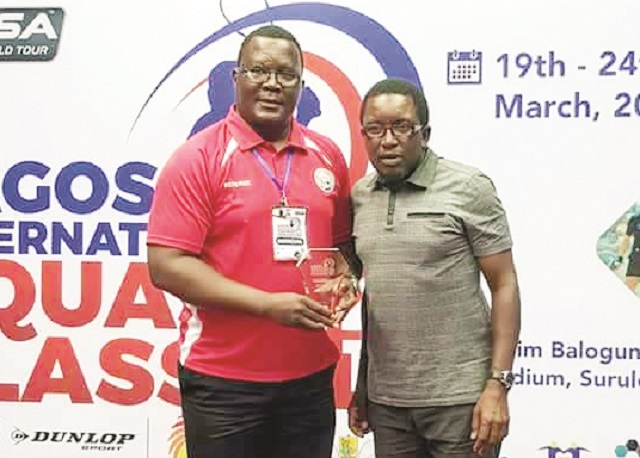 The Sunday News
Mehluli Sibanda, Senior Sports Reporter
ZIMBABWEAN squash referee, Lucky Mlilo leaves the country tomorrow for El Gouna, Egypt to officiate at a Professional Squash Association tournament which runs from 18 to 27 April.
Mlilo, who is also chairman of the Squash Rackets Association of Zimbabwe, said he got an invitation to be one of the referees at the competition where the top 20 men's players will be in attendance.
"This is another PSA tournament that is taking place in El Gouna, Egypt, I have been invited to be one of the referees, it's one of the biggest tournaments in Africa and the world with big prize money and a lot of top players. I know for the men all the top 20 players will be there,'' Mlilo said.
His trip to Egypt comes less than a month after he returned from Nigeria where he was tournament referee at the Lagos International Squash Classic which ran from 18 to 24 March. When the tournament ended, the 52-year-old Mlilo conducted a Level One squash refereeing course that was attended by over 30 Nigerians on 26 and 27 March.
After Egypt, Mlilo is planning to attend two Masters tournaments, one in Brazil in June and the other in the United States of America in July.
"There is another international Masters tournament that will be in Brazil beginning of June, I've also been invited to be a player and referee and then the other major tournament is the World Masters which takes place in Charlottesville in the US, that will be end of July,'' he said.
With the relationships he built in Nigeria, Mlilo expects more Nigerians to participate in this year's Zimbabwe Open Squash Championship at Suburbs Squash Club in August. Last year, six players from Nigeria took part in Zimbabwe's premier squash competition. Nigerian Sodiq Taiwo was the men's champion while his compatriot Yemisi Olatunji took the women's title.