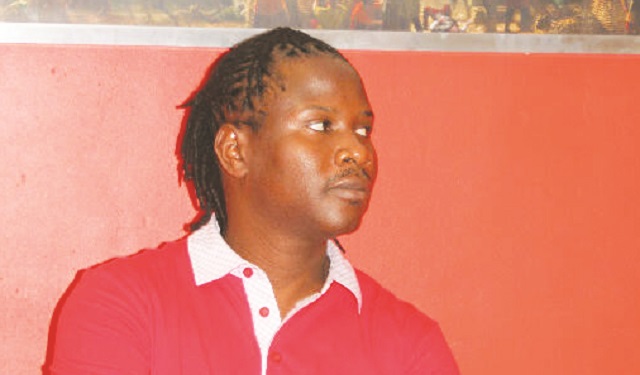 The Sunday News
Ngqwele Dube, Life Correspondent
NDOLWANE Super Sounds front man, Martin Sibanda is putting on a brave face despite the leaking of snippets of five songs from his forthcoming album due for release later this month.
The group's manager, Thandazani Nyoni said they were miffed by the appearance of the songs on social media before they are due for release giving them piracy concerns.
Nyoni said the songs are still being worked on in the studio and seeing them circulating on social media was a big shock, adding luckily only snippets made their way out of the studio and not full tracks.
The album, titled Konke Sizokulungisa, is scheduled for release on 29 April. Nyoni said the launch will go ahead as planned.
"Our fans should not panic because plans for the release remain the same; we will hold a show on 29 April at the Hillbrow Theatre in Johannesburg, South Africa followed by another show at the Amphitheatre in Bulawayo 6 May. We have instituted investigations to find out how the incomplete tracks found their way out of the studio. They are still being fine tuned and we are deeply concerned this could impact negatively on our plans," he said.
The album is being recorded at MM Records in Johannesburg.
"We are identifying some distribution points around Zimbabwe. Come the day of release we shall tell people where they can get their copy. We want the album to be as affordable as possible and also compete with the pirates' prices," Sibanda was quoted saying.
Nyoni said the damage has already been done but they believe it is minimal as it is not the final songs that would be released.
He said they have little information on what exactly transpired but would tell their fans the outcome of their investigations.
Konke Sizokulungisa will be Sibanda's second album following the split with Charles Ndebele from the original Ndolwane group.
The first album, Bakhuzeni, released five years ago, had propelled Sibanda to top of the rhumba music rankings as it contained hits such as the title track, Bayafunda Yini, Danguhwa and Sekukubi manje.
Nyoni said they took their time to release another album as they were focused on researching the musical needs of their fans and wanted to deliver a product that will be appreciated.
"We decided to focus mainly on live shows because Ndolwane's presence had been more in South Africa in previous years and we felt we need to create that relationship with our fans localy.
"However, the wait is over and from now on, we will be releasing albums more frequently," he said.