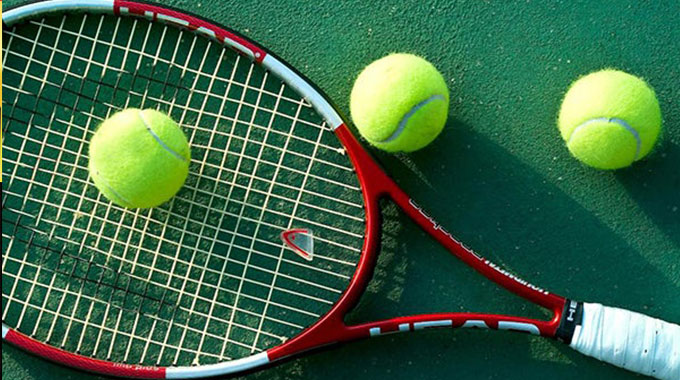 The Sunday News
Ngqwele Dube, Sports Correspondent
TENNIS action is set to resume in August with Tennis Zimbabwe (TZ) awaiting the conclusion of the international calendar by the International Tennis Federation (ITF).
Since it was deemed low risk, tennis is among the 15 sporting disciplines cleared to commence their activities with effect from the beginning of June provided they get clearance from the Sports and Recreation Commission.
TZ administrator, Cliff Nhokwara said players returned to the courts early this month following Government approval but were now awaiting to hear from the ITF on tournament dates. Bulawayo had been set to host over 40 budding tennis stars from all over the world at the Country Club in a juniors tournament when ITF directed the halting of all tennis action in late March.
"We will be waiting to hear from ITF but we are ready as we have been active since the beginning of the month. Tournaments are earmarked to resume August although the final calendar is yet to be announced."
According to conditions set by the SRC, tennis facilities must appoint an enforcement officer to ensure adherence to the guidelines. The guidelines and requirements will cover players registered with Tennis Zimbabwe and have official clearance letters. Apart from the usual guidelines of temperature checks, social distancing, washing of hands and wearing of face masks, the coach will provide and pick all practice balls.
For practising to serve, a player has to provide his or her own numbered tennis balls which they will collect at the end of the session. In a match situation, players also have to provide their own marked tennis balls, which will be touched by the owners only, during a match.
ITF revealed a number of countries in the Southern Africa Region can now play with restrictions in place. The matches will be on recreational basis being permitted under the restrictions of the relevant national authority. Some of the countries that can now play tennis include Botswana, Eswatini, Malawi, Namibia, Zambia and Zimbabwe.