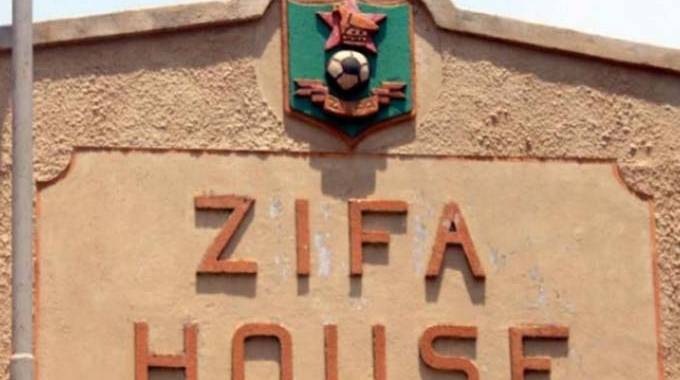 The Sunday News
Ngqwele Dube, Sports Correspondent
THERE is simmering tension within Bulawayo's corridors of football following Zifa's move to launch a new juniors league parallel to the running Provincial Juniors League.
A new committee was announced on Friday that will finalise modalities on the running of the new league while Zifa's Bulawayo Province will continue to administer its own leagues.
Sources within the league said they felt the newly set up Zifa Youth Development Committee should have simply channeled funding to the province instead of setting up a parallel structure as this was seen as negating the efforts that are being made by the province.
An official within the province said while it was commendable that Zifa had come up with funding for junior development, Bulawayo and Harare already had functional leagues and it would have been best to work with them rather than setup new structures.
"It is good for Zifa to create new structures in provinces that did not have any functional leagues but here (in Bulawayo) we already had running leagues so it's best to support what is there rather than start something new and disrupt what is already going on.
"Zifa should acknowledge the efforts that we have been doing in junior development efforts in the absence of funding and as a reward should work closely with us rather than create a new structure that might destroy what we already doing," said the official who declined to be named.
Ajax Hotspurs director, Sphambaniso Dube lauded the move by Zifa to fund junior development but added creating a new structure seemed as if Zifa was giving a vote of no confidence in the Bulawayo Province junior league yet it has produced a stellar cast of players.
"I don't know what motivated the decision to create a parallel structure because inevitable it will cause friction in the long run if it continues running parallel to the province's junior leagues. Personally, I feel the province has done a tremendous job over the years, producing the bulk of the current national team players and Zifa should have used it as a model in setting up leagues in other provinces," he said.
Dube said Zifa should have recognised the efforts of the teams that have been struggling over the years funding junior development and rewarded them by fully funding the teams.
Zifa will only be funding an under-15 league while the Bulawayo Province has leagues for three age groups, under 13, under 15 and under 17.
However, former Bulawayo Province board member responsible for juniors, Mkhululi Mthunzi said it was a noble initiative but there the league should have started at under-13 going up with players graduating up to under 17.
"I think it should be systematic and modelled in education terms where a player goes from primary to high school then on to a university. We hope it will not cause friction with the juniors' development in Bulawayo as it has been progressing smoothly over the years and producing positive results," he said.
Zifa Youth Development Committee national coordinator, Ndodana Masuku said there was need for a uniform structure across the country hence the creation of a new provincial structure to run the league, adding oversight and accountability was also another factor they had put into consideration.
"We need to ensure the chain of command remains the same in all provinces and there is accountability to the national Youth Development Committee. Because provinces run on their own how were we going to make them accountability to the YDC?"