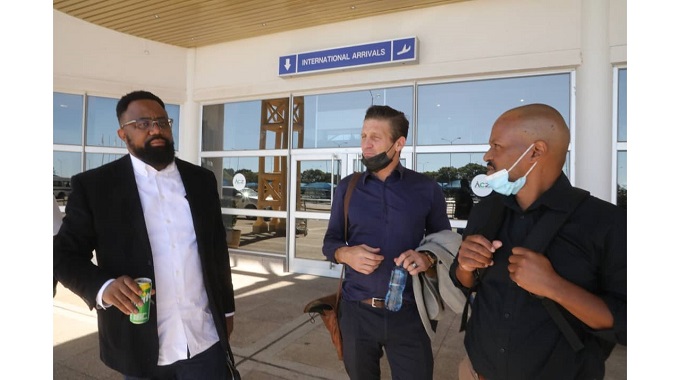 The Sunday News
Vusumuzi Dube, Online News Editor
SHAREHOLDERS of the South African-based Terracotta Private Limited are in Bulawayo to assess progress in the much-anticipated Egodini Rehabilitation project and determine how much time is needed for contractors to complete the taxi rank and vendors stalls.
The developer had set the end of April to have handed over the taxi rank and the vendors' stalls.
On Monday, the company was employing more bricklayers as they started working on the superstructure of the project.
The delegation includes Mr John McCormick, Mr Jason McCormick, Mr Otis Tshabalala and Mr Thulani Moyo. Speaking on arrival at the Joshua Mqabuko Nkomo International Airport, Mr Moyo said the aim of the visit was to brief the local authority on the progress of the project.
"We are here today as a follow-up to our last visit, to assess the progress and what has been happening after the last briefing session. We are meeting senior management for Bulawayo City Council to give them an update, together with the contractor who is working on site.
"From the briefing we are going to tour the site, to see how far we are going and also to gauge what time is required to finish the taxi rank and the informal traders' stalls but so far we have done very well and gone very far," said Mr Moyo.