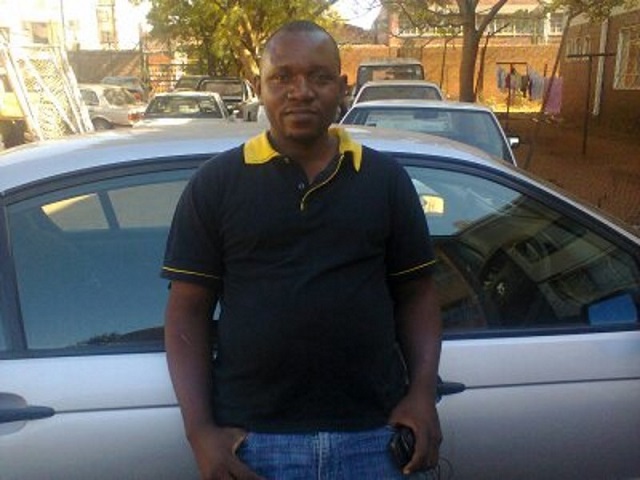 The Sunday News
Bhekumuzi Ncube, Sunday Life Reporter
SCULPTURE making is one form of artwork whose intricacies separates boys from men. And for most people the first thing that comes to mind when the word sculpture is mentioned are galleries of fine art and exhibitions across the world.
But there is a more serious and sometimes macabre, less fashionable section in sculpturing: tombstone making! This sector is often not recognised despite the obvious talent and hard work that is put into making just one of these pieces.
Sunday Life recently stumbled on one of the most creative artistes to use the hammer and chisel to create exceptional, regal and stunning pieces.
Since his first foray into one of the most difficult sectors of the visual arts sector, Tryman Sibanda has designed nothing but beautiful and fine looking sculptures in his illustrious career.
Born in Gwanda in 1976, Sibanda did his primary and secondary education at Swisha Primary and Garanyemba Secondary School respectively.
The blossoming sculptor only started out in the business in 2001 when he opened his company called Straight Suppliers and Distributors P/L which supplies granite, kitchen tops and tombstones.
He said at school he was only famous of being the "Usain Bolt" of Swisha Primary School but was not involved in any arts activities.
"I was a very good sprinter at school but it all ended there. My passion for sculpture making gradually developed from the time I was working with my sister who was also involved in tombstones making. I decided to form my own company, Straight Suppliers in 2001 which I'm still running today," he said.
Sibanda said before partaking in sculpture making in 2001, he was a driver at Petra High School in Bulawayo for six years.
"In 1995 I was employed as a driver at Petra High School. I really enjoyed the work but in life, there is time you have to move on and be adventurous to achieve greater heights in the future," he said.
In his booming career and business, the talented superstar has created some astonishing tombstones across the country. He is the sculptor behind the tombstone of the late Bulawayo economic commentator, Eric Bloch and the design of Plumtree Heroes Acre tombstones. He is also behind the making of Jewish Tombstones in Athlone Avenue Cemetery in Bulawayo.
Sibanda said it was an honour to be chosen to make Bloch's sculpture and Plumtree Heroes Acre tombstones. He also said he was grateful to his workmates and family who have always supported him.
"To be chosen as the sculptor to make one of Zimbabwe's well known people, Eric was something special and unexplainable. For that to have happened is because of the people who are always behind us in life. They support us in difficult and good times. They are the ones who encourage us to remain determined and perseverant for us to achieve our goals. Firstly there is my family followed by my workmates who have always been my rocks in demanding times," he said.
Sibanda said his company is doing well and is hoping for a fruitful 2018 in Zimbabwe.
"For us to be successful and thrive from our artistic work, the country has to be financially stable. We ask God to give us a booming and prosperous 2018 that will see many people achieve their goals," he said.
Sibanda is married to Precious and the couple has three children namely Rejoice, Raggie and Ray.