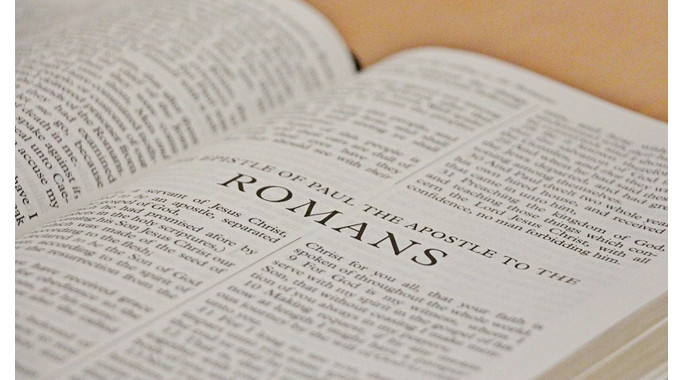 The Sunday News
GREETINGS beloved nation in the name of Jesus Christ. One day while Jesus was teaching and preaching in the cities, John heard while in prison the works of Christ. He sent two of his disciples to ask if he was the one to come or they should look for another in Mathew 11:1-4, "And it came to pass, when Jesus had made an end of commanding his 12 disciples, he departed thence to teach and to preach in their cities. 2 Now when John had heard in the prison the works of Christ, he sent two of his disciples, 3 And said unto him, Art thou he that should come, or do we look for another? 4 Jesus answered and said unto them, Go and shew John again those things which ye do hear and see:" 
We see Jesus answering the disciples of John telling them to go and tell John what they have seen and what they have heard. So the gospel of the kingdom has a dimension of seeing and a dimension of hearing. We are living in a generation where a lot of believers don't want to pay the price of sitting down and listening to the word of God so that they will be able to see what God wants to do in their lives.
They want to jump this stage of hearing to seeing. While here in Mathew 11 we see Jesus telling the disciples of John to go and report to him the things that they have heard him speak and the things they have seen him doing. May God give us the spiritual ears so that we may be able to hear what the spirit is saying. In the kingdom of God, it is very important for us that our ears and our eyes must be opened because our God is a speaking God. When we follow the ministry of Jesus we will discover that the many miracles that he did; he opened the eyes of the blind, he opened the ears of the deaf. He was communicating the message of the kingdom to humanity.
But also our spiritual eyes and our spiritual ears have to be opened like when Paul was praying for the church of Ephesus. He says in Ephesians 1:18, "The eyes of your understanding being enlightened; that ye may know what is the hope of his calling, and what the riches of the glory of his inheritance in the saints," So without these openings we cannot know the hope of our callings and the riches of the glory. We see the Apostle John when he was in the island of Patmos, his eyes were plucked out but he could see a New Jerusalem. So there is something about the spiritual eyes. Our physical eyes must also be able to see the doings of the lord in our lives and this also includes our physical ears because the Bible says faith cometh by hearing and hearing by the word of God. In Psalms 86:17 we see David saying, "Shew me a token for good; that they which hate me may see it, and be ashamed: because thou, LORD, hast holpen me, and comforted me." So meaning there are tokens that God will give to His children so that everyone will see them. So the physical eyes cannot be ignored. When Jesus sent the disciples of John back to him carrying a report of what they have seen in Mathew 11:5, he says, "The blind receive their sight, and the lame walk, the lepers are cleansed, and the deaf hear, the dead are raised up," So God uses both dimensions so that we can magnify His greatness. There was a blind man that Jesus prayed for and when he was asked what he saw, he said he saw people as trees. He had to be prayed for again so that his vision could be clear. It is the will of God that we may both hear and see in the physical and spiritual realms. In Psalms 40: 3 the Bible tells us that, "And he hath put a new song in my mouth, even praise unto our God: many shall see it, and fear, and shall trust in the LORD."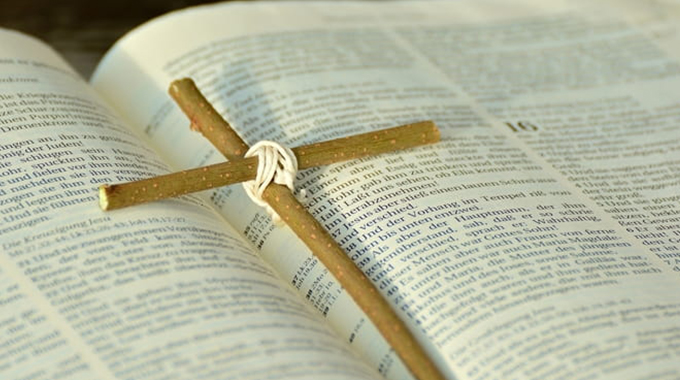 There are songs and praises that God puts to believers and these songs are songs of deliverance, songs of celebrations, songs of victory, and songs of breakthrough. These songs as we sing them dancing because of what has done in our lives, it will cause the enemies to see it. They will begin to fear and shall trust in our God because of what they have seen and what they have heard through the songs that we are singing. My prayer is that may all these four dimensions be opened for us, the physical dimensions and the spiritual dimensions so that in all the glory of God may be given back to him. I would like to invite you to receive Jesus as your personal Lord and saviour, by believing in your heart and confessing with your mouth that he is your Lord and saviour, and you shall be saved. May God bless you all
Feedback: [email protected] /Whatsapp 0772494647.