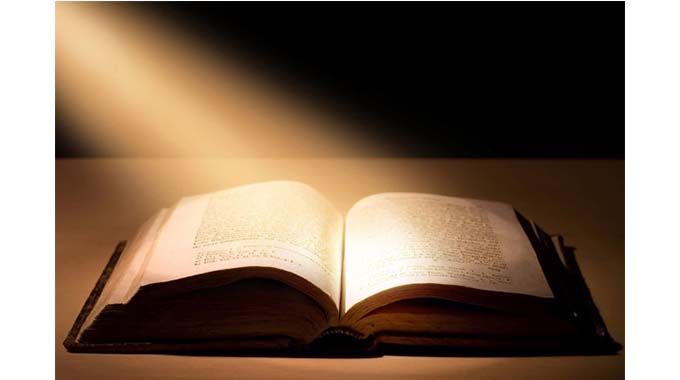 The Sunday News
Sunday Sermon , with Apostle Chisale
(Continued from last week)
Greetings beloved nation in the name of our Lord and Saviour Jesus Christ. Last week we spoke about the mystery of fire and the fact that demons and sickness are allergic to fire. The Bible tells us in Mark 16:17, "And these signs shall follow them that believe; in my name shall they cast out devils; they shall speak with new tongues".
Jesus has commanded that we cast out demons. But why do demons need to be cast out? It is because they have a tendency of enjoying staying in human bodies and they resist when they are cast out, which is why they need to be cast out. So the mystery that can make demons uncomfortable is called the mystery of fire.
Matthew 12:43 says, "When a defiling evil spirit is expelled from someone, it drifts along through the desert looking for an oasis, some unsuspecting soul it can bedevil. When it doesn't find anyone, it says, 'I'll go back to my old haunt."
Last week we said demons go into a desert and they find the place hot and they say to themselves let us go back to the house where we were, talking about human beings. They call human beings their house and yet God calls us a temple of the Holy Spirit.
This means our bodies can host spirits whether it's the Holy Ghost or demons. We see in the Bible the word 'fire' is used 549 times in 506 verses throughout the word of God. God has used fire to execute judgement upon evil and also to show his acceptance or approval.
When God made his covenant with Abram, He appeared as a smoking fire pot with a blazing torch and passed through the midst of the sacrifice that Abram had set out as we see in Genesis 15:17, "When the sun had set and darkness had fallen, a smoking fire pot with a blazing torch appeared and passed between the pieces." God also appeared to Moses as a burning bush in Exodus 3:2, "And the angel of the LORD appeared unto him in a flame of fire out of the midst of a bush: and he looked, and, behold, the bush burned with fire, and the bush was not consumed." … As Moses looked, he saw that the bush was on fire but was not consumed."
We see that God also manifested himself to His people of Israel as a pillar of cloud by day and a pillar of fire by night.
This we see in Exodus 13:21, "And the Lord went before them by day in a pillar of a cloud, to lead them the way; and by night in a pillar of fire, to give them light; to go by day and night:" So fire is a sign of the 'theophany' which means 'a revelation of God' or 'God's presence'. So we now understand when John was talking about Jesus and said 'but someone is coming soon who is greater than I am, He will baptise you with the Holy Spirit and with fire'.
The Bible tells us in Psalms that the fire goes before God and it consummeth His enemies. We can see that this fire speaks of His presence. The fire of God brings truth, no falsehood can remain in His presence, because it will vanish like a shadow in the light. Our cry must be 'God set us on fire'. Meaning that a person can be surrounded by the fire of God such that sickness and disease cannot come close to a person who walks in fire.
If the fire of the desert can make demons uncomfortable, what more the fire of God in our lives. We see demons leaving the desert because of the fire in the desert and planning to go back to human beings so that they can influence or oppress the person.
One of the things that can attract fire in a believer's life is prayer and fasting. One time Jesus said, 'this kind of demon will go out by prayer and fasting. The other thing that can attract fire in our lives is holy living. The bible tells us God is a consuming fire, and the bible also says God is holy, so be holy as I am holy. We need to be carriers of the fire of God in this end time.
The world cannot be evangelised if the body of Christ is fireless because there are systems that need to be burnt down for the body of Christ to reveal the kingdom agenda. The ministers of God are ministers that carry fire, so the church cannot afford not to carry the fire of the Holy Ghost. I want to invite those who are not born again to come to Jesus, accept him as your personal Lord and saviour.
May the Lord God bless our beloved nation Zimbabwe. Amen.
Feedback: [email protected] Whatsapp number: 0772494647