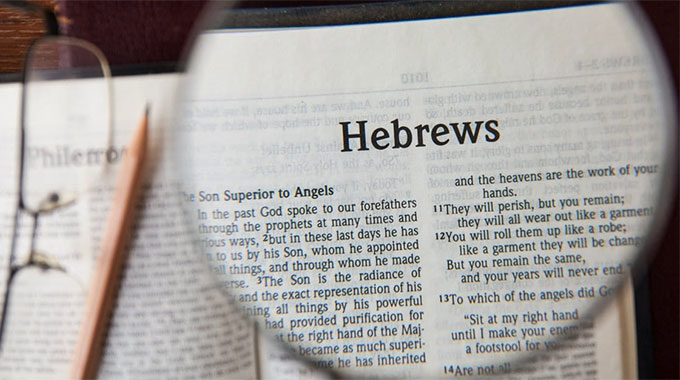 The Sunday News
Sunday sermon, with Apostle Chisale
GREETINGS beloved nation in the name of our Lord and Saviour Jesus Christ. We have come to that month of the year where we are closing one season and entering into another gate of a new season.
It has been a tough year, pandemic after pandemic.
Some people lost their beloved ones. May God comfort them by His spirit. I know that a lot of people in churches have dedicated some Sunday service for thanksgiving to thank God for taking them from January up to December.
But I want to share with you the secret that is in thanksgiving. We should not only thank God in a particular month, like the month of December simply because we are about to enter into 2022. Thanksgiving is an everyday thing according to the word of God.
1st Thessalonians 5:18, "In everything give thanks: for this is the will of God in Christ Jesus concerning you." We see in the scripture that Paul encourages us to give thanks in every circumstance and the bible says it is the will of God.
So according to the kingdom of God thanksgiving has to be a lifestyle whether we have or we don't have or whether something bad happens to us or something good happens to us. According to the wisdom of God, God wants us to thank him.
That's why we call it a mystery. I know in the natural we only give thanks when something good has happened or you have been given something, but according to the wisdom of God, thanksgiving is a language of God that He understand so much. We are used to complaining and grumbling when negative things happen.
These two things God hates. If you look at the scriptures how God deals with the Israelites in the desert because they were complaining and grumbling and the earth opened up and they were swallowed. Grumbling and complaining is a spirit of ungratefulness. What you are grumbling about to someone it is his prayer point.
So instead of grumbling you have to give thanks. Yes, it sounds weird. Psalms 92:1 says, "It is a good thing to give thanks unto the LORD, and to sing praises unto thy name, O Most High:"
The reason why we should give thanks is for the following:
1. It is a good thing to give thanks to the Lord
a) It is godly to be thankful. So, the moment you are thankful you become godly if this language is in your mouth
b) It is spiritual. Spiritual people understand the language of thanksgiving in all circumstances. Someone can ask 'Can I thank God when I am fired at work?' The answer is yes. 'What if I have lost my property? Yes, you can give thanks. 'What if I have enemies who want to destroy me?' Yes, you can give thanks. Because in all of that God always has a plan for you.
When Joseph was being sold by his brothers on God`s side it was favour. God knew that it was a way of promoting Joseph to become a prime minister.
2. It is the will of God. 3. It is a seed for more. Thanksgiving is a code for more or increase. In John 6: 7-13 we see Jesus when he was feeding the 5 000 people, he was given 5 loaves and 2 fish. The first thing he had to do was to give thanks.
After he had done that there was an increase of bread and fish. And the bible says there were 12 baskets of leftovers. Note he didn't say God increase this bread, he just appreciated the bread and fish. Because of that God had to increase.
When you give thanks to God you are speaking a language of recognising him as a creator of everything so when you recognise and appreciate him, He rises up and brings an increase.
You remember when Lazarus died, when Jesus was at the tomb the first prayer point, he did was to give thanks and Lazarus was resurrected. You can see how powerful it is when you thank him instead of complaining.
3. Demons can't give thanks. Jeremiah 30:19, "And out of them shall proceed thanksgiving and the voice of them that make merry: and I will multiply them, and they shall not be few; I will also glorify them, and they shall not be small."
The bible speaks about these men that from their mouths shall proceed thanksgiving and:
1) He will multiply them, 2) They shall not be few and 3) He will glorify them. If you want multiplication or increase in your life with the little that you have, begin to give thanks to the Lord.
4. It is the secret of wholeness and perfection. Luke 17:13, 19. 5. Philippians 4:6, "Be careful for nothing; but in everything by prayer and supplication with thanksgiving let your requests be made known unto God."
Thanksgiving is the last code, when you are dialing a number or last digit. It is so with thanksgiving. So let us learn to give thanks to God from January to December. 6. It is the secret to supernatural victories. 2 Chronicles 20:20-24.
Once again, I would like to invite you to receive Jesus as your personal Lord and saviour, by believing in your heart and confessing with your mouth that Jesus is your Lord and saviour, and you shall be saved.
May God bless you all and this beautiful nation Zimbabwe. Amen
For feedback, please contact [email protected]/WhatsApp number: 0772494647