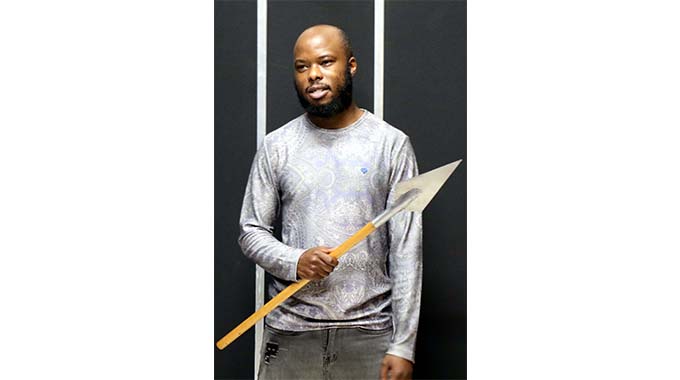 The Sunday News
Sunday Leisure Reporter
HIS unapologetic but yet debatable attitude towards cheating spouses, turned self-proclaimed prophet Black Elisha into a household name.
His stories mirror those of mythical folklore told by a senile old woman around a campfire. Black Elisha, who is fondly known for his "spiritual padlock", which prevents spouses from cheating, never ceases to amaze as he recently incepted a new talisman – a spiritual spear.
"The spiritual spear is a powerful charm, it can be used for various things such as accumulating wealth, dignity, protecting one from spiritual attacks, robbery, accidents and witchcraft," said Black Elisha, who had just returned from a prophetic stint in South Africa last week.
He said the spear in the bible symbolises power, "…and as Christians we are seeking to regain our power. In the Old Testament the spear was used by men to hunt, this was to show that a man could provide and defend his family."
Black Elisha said the spear could be used by anyone regardless of their faith.
"Anyone can use the spear. Whether you are a Christian or not. You can keep it in your house, office, car, farm or any place  that you frequent. I am calling on   other men of God, and traditional healers to get this spear.
"I am no traditional healer or anything of that nature…   This has nothing to do with dark powers but what is important is strengthening one's heart and loyalty to God.
Also, I have seen how business suffer from crime and have seen the importance of praying for our business empire," said Black Elisha.
He noted that production of the spears had begun and would be sanctifying the spears for those interested in them.
"Gone are the days where we looked down upon other beliefs, as Christians the plan is to win souls and this is also a means of winning them," said Black Elisha.
He added that the spears were an average size and wooden.