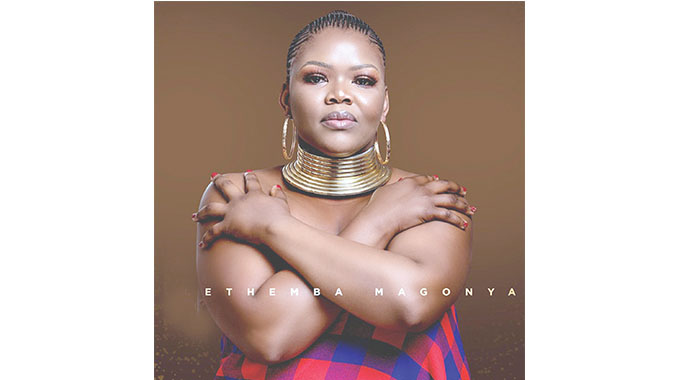 The Sunday News
Ngqwele Dube, Life Correspondent
MANY remember as the girl who used to front Iyasa's rendition of South African diva, Brenda Fassie's, Weekend Special, with much aplomb, grit and a riveting act.
The song is one of many that Iyasa came up with superbly choreographed dance acts that drove revelers to bars and ensure they do not miss a minute of action from the group as they exploded into the entertainment scene in the early 2000s.
Close to two decades later, having travelled almost half of the world with various musical acts, Silethemba Magonya is reinventing herself and bursting back onto the local scene as a solo act.
She was one of the most enthralling vocalists, along with Nkwali (Noma Mkhwananzi) to emerge from Iyasa and would lead most of the songs when she was still part of the act. Magonya (35) believes years of exposure into Circus Life, performing on various stages internationally have bred a live and dynamic performer in her and she believes this is the right time to embark on a solo career.
"It has been a phenomenal journey pregnant with experiences that have shaped my growth into a more professional artist and singer. Starting off with Iyasa, Cirque Africa, Le Cirque Phenix, my highlight in my Circus life productions, which had over 60 performers from all over Africa, I have been maturing in music over the years in terms of creativity, live music dynamics and songwriting," she says.
Cirque Africa is a Winston Ruddle production that captivated audiences and made headlines in Australia and beyond in 2015 while Le Cirque Phenix is an Alain Pacherie African Circus production in Paris.
Magonya is readying to launch her solo effort with the release of a single, Buya Kimi in a fortnight. For those who followed her early career at Iyasa it was not a matter of 'would she be able to release solo work', but rather when but Magonya says she did not want to "rush into making some under baked project".
"My career has been an interesting, long journey that has yielded results I am happy about, my moto has been "running my own race at my own pace" with no pressure. I am ready to fly solo and l am excited, although l know it will come with its challenges but am looking forward to navigating the scene," she said.
Magonya said after touring with two very powerful bands from Tanzania, she managed to create most of her work while on the road, and credits Tanzanians, co-producer Mukiza Mwiriki, Esrom Rudala and Joe Lista with having a huge influence on her art.
"Rudala and Lista helped with vocal training, song arrangements and structuring. I would say my music is an afro-fusion, contemporary sound infused with African traditional rhythms. I'm finalizing work on the full album and will most likely launch it in February next year.
It's an eight-track album, l have been writing songs for years but only started recording last year and I am ready to share it with the world," she says.
She also worked with bassist, Josh Meck with the songs being recorded, mixed and mastered at Clive Mukundu's Monolio Studios.
Away from the stage, Magonya says she enjoys her quiet and private space at home with family and has been in the kitchen experimenting with various recipes which inspired me to undertake an online Diploma in Catering management with Oxbridge Academy.
"I have tried the catering business but not on a serious level, but having piled up a lot of catering equipment at home, one day I might give it a big shot," she said.