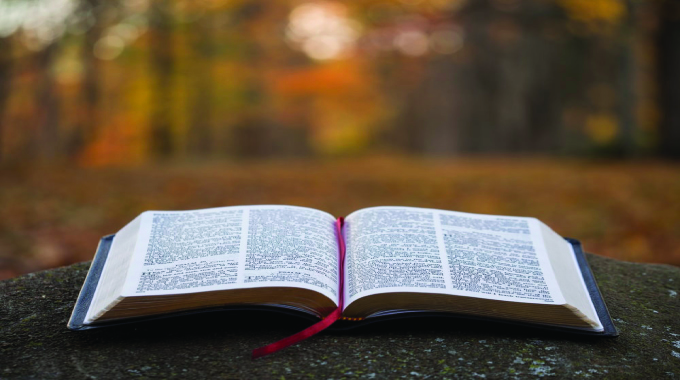 The Sunday News
Greetings beloved nation in the name of Jesus Christ.
Genesis 5:24, "And Enoch walked with God; and he was not, for God took him."
I want us to realise, as we are waiting for the Lord, that there is a spirit that was upon Enoch, which as an end time church must be restored to us as we are waiting for the great revival and the coming of our Lord Jesus Christ.
This spirit of Enoch is a spirit of intimacy, a spirit of focusing on Jesus and him alone, a spirit of holiness and righteousness, a spirit of pleasing him and him alone.
The Enoch anointing is an anointing that is against celebrity Christianity.
It's a spirit of self-denial, a spirit of His presence that was seen by Moses in the book of Exodus 33:15 where it says, "Then he said to Him, 'If Your Presence does not go with us, do not bring us up from here.'"
The bible tells us in Genesis 5:21-24, "Enoch lived 65 years, and begot Methuselah.
22- After he begot Methuselah, Enoch walked with God 300 years, and had sons and daughters. 23- So all the days of Enoch were 365 years. 24- And Enoch walked with God; and he was not, for God took him."
According to the scripture, we see Enoch is the 7th man from Adam in creation.
Enoch's spirit represents the passion and intimacy of the things of the spirit.
The spirit of Enoch goes past the gates of fame or of celebrity Christianity of which God is destroying this mentality in the house of God forever.
This spirit must come and be restored in the church of Jesus Christ before the much anticipated miracles and great revival can be seen.
It is a spirit that loves so much the presence of God more than preaching, more than prophecy, more than power.
It's a spirit that seeks to avail God alone.
It's a spirit that seeks to make God excited and that attracts God. May this spirit be restored.
When we look at the generals of the gospel who saw great revival in their life time, they were people that would spend time with God more than anything.
What happened to those old days when a man or a woman would leave everything and start to seek God in prayer and in the word?
Where is that hunger that we used to have, when it was only about Him, not about preaching, which is very important, but about making Him famous in our lives.
We are living in a world which is full of distractions where the passion for God has died in us.
We are busy doing all things in the name of the God but whilst the presence of God is not in our hearts.
It's like we have put God aside, we no longer give Him attention.
Enoch had sons and daughters but we see that Enoch is a man who refused to be distracted by many things.
There is a spirit of Enoch that must be restored to the church.
What kind of man is this one that for 365 years the only thing we hear about him is that he walked with God and was not, for God took him?
The bible didn't tell us that he was going to the temple. The man had a dangerous relationship with God that even at his age he was not distracted by his children.
The bible says God Himself took him, he was raptured.
In Hebrews 11:38 it tells us about men of whom the world was not worthy.
Meaning that these men were demanded by heaven because the earth could not contain them, because of the relationship they had with God.
Enoch was one of them.
Remember Enoch wrote a book but the bible does not talk about his book.
We are busy with everything but not having the time to walk with the Lord Jesus.
This spirit of Enoch it's a spirit that God is calling the church to pursue.
If we are to talk about his second coming we cannot ignore this spirit of Enoch that attracts his coming to his church, because the bible says Enoch was raptured by God because of his close walk with God.
He never demanded to go, but God had to come.
This is the spirit of his presence.
May we be a people or generation that will desire the presence of God more than anything.
My prayer is that may the Lord restore the spirit of Enoch in our hearts as men and women of God.
I would like to invite you to receive Jesus as your personal Lord and saviour, by believing in your heart and confessing with your mouth that he is your Lord and saviour, and you shall be saved.
May God bless you all and this beautiful nation of Zimbabwe. Amen.
Feedback: [email protected] Whatsapp number 0772494647