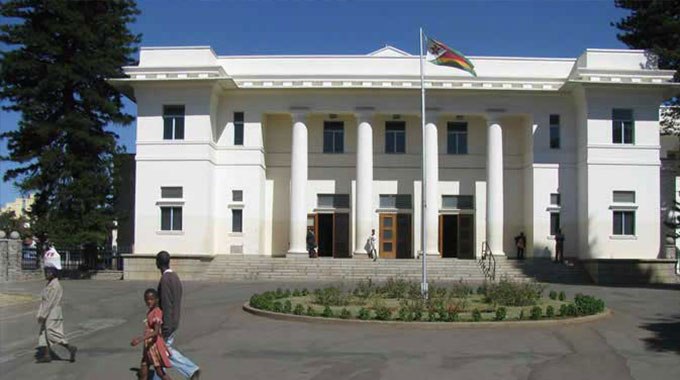 The Sunday News
Vusumuzi Dube, Senior Municipal Reporter
THE Bulawayo City Council has given more than 2 000 property owners who have abandoned their assets or neglected to pay rates and develop their stands a final 30-day notice before the local authority repossesses and auctions them. 
In 2014 the local authority flighted advertisements exposing over 2 000 properties which the owners had not only abandoned but were not paying their obligated rates and rentals. According to the latest council report, the local authority's Director of Housing and Community Services, Mr Dictor Khumalo revealed that they were now going to issue a final notice. He noted that the figure of the abandoned properties had since ballooned to 2 241.
"I intend to advertise a third public notice in the media since the first and the second notices were published in December 2014 and May 2015. The purpose of the advert is to give the owners of the abandoned and derelict land a 30-day window to claim their properties and make good outstanding rates of the same. 
"If the window period expires without any payment being made, then further assessment of the affected properties shall be made to ascertain the development status as well as occupation of the same. The outcome of the inspections will guide the next course of action," reads part of the report.
Mr Khumalo revealed that the properties owe the local authority a total of $4 690 884, with the list inclusive of vacant pieces of land, fully developed and partially developed, occupied and unoccupied properties, medium and low-density residential properties, privately owned stands with and without title deeds and council owned stands sold to individuals.
"A total of 2 241 properties were identified in the AS400 System as derelict in May 2019 after the rates of the same were not paid for a period exceeding five years. The properties were owing amounts ranging from RTGS$800 to RTGS$101 000. 
"It was further observed that in some instances, the non-payment of rates spans a period of up to 20 years. Out of the total of 2 241 properties, only those owing above a $1 000, were selected as the target sample and this covered 1 143 properties as at 31 May 2019. However, between 31 May 2019 and 31 July 2019 while the list was compiled, 134 accounts were either fully or partially paid hence removed," reads the council report.
Derelict land is land whose rates had not been paid for a period of five years and above. The local authority has in the past expressed concern about the high number of residential and commercial stands that have remained underdeveloped for several years.
Some owners of the land have attributed the failure to develop their stands to the economic situation, saying they could not afford it.  BCC has the authority to repossess these properties as guided by the Titles Registration and Derelict Lands Act (chapter 20:20).