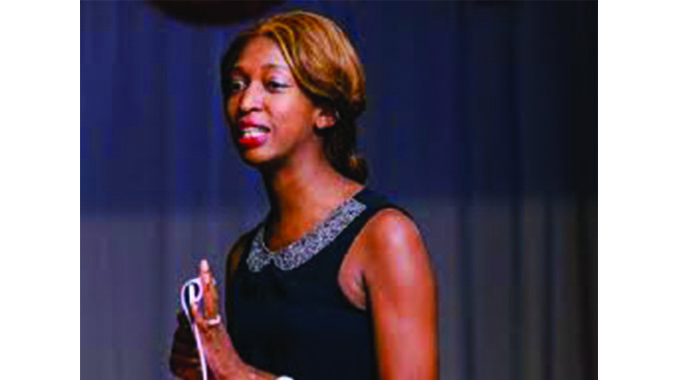 The Sunday News
Sibongile Ndiweni, Sunday Life Reporter
IN most families, mothers are usually the ones that everyone turns to when everything and everyone around them is seemingly falling apart.
While they are not perfect and make mistakes just like any other human being, their resilience serves as an effective repellent to the negativity that might surround those around them. It is perhaps this reason that while they carry everyone's burden, mothers end up neglecting their own needs.
Recently, local actress and media personality Tinopona ''Tin Tin'' Katsande hosted a Mother's Day event dubbed Mother's Day Health Check in Harare, with the event aimed at encouraging mothers on the importance of taking care of their own health.
A wide range of free body screenings were supervised by different health specialists, with cervical cancer screening being at the top of the list at the event. Blood pressure checks, sugar checks, mental health checks, and gynaecologist consultations were also done. Tin Tin said people underestimate the amount of work put out into a home as far as household duties and obligations are concerned.
"I believe If our husbands, partners, dependants, and even our extended families helped out more around the home on a continuous basis this would be the most wonderful way to celebrate mothers, not just on Mother's Day but on a daily basis. And for me this day is completely dedicated to reflecting and celebrating from within on all that my late mother, my grandmother who was the matriarch in our family and mothers in my church that raised me and continue to nature me.
"Our Government clinics and hospitals are perhaps being overwhelmed with providing adequate and affordable health care and cervical cancer screening, and from my assessment, screening is being done only at a few clinics and it is not a consistent process at that. This makes it difficult for many women to get the attention they require in the time frame they need. Transport costs are also prohibitive to travel to and from hospitals especially once one has been referred from clinics. So, I have launched a small programme under my patient-driven initiative of Cervical Cancer Awareness to every woman across all divides in the country. "In this initiative, I will mobilise doctors, specialist gynaecologists, mental health specialists, herbalists and health care workers to do free cervical cancer screening and general body and gynaecological body checks for women in each city or town in Zimbabwe from now throughout the rest of the year. And the success of this initiative hugely depends on sponsorship, partnerships and doctors' availability in each area.
"The need is dire so we cannot afford to tire. My message to women of Zimbabwe is you cannot wait for things in your body to get bad for you to do something about it, be proactive about your health, be an advocate of your own health, and go and get screened for cervical cancer," she added.