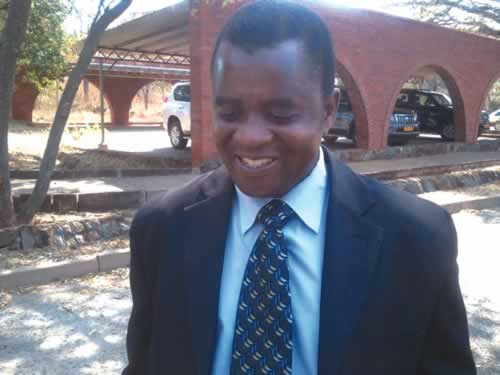 The Sunday News
Judith Phir, Sunday News Reporter
TOURISM and hospitality operators are in the process of approaching Government for possible financial relief to cater for their business losses which were incurred due to the effects of Covid-19.
Employers Association of the Tourism and Safari Operators (EATSO) president Mr Clement Mukwasi said companies are in the process of approaching the Government for financial relief as the industry's revenue declined due to the Covid-19 outbreak.
"There is a need for a consolidated approach by the tourism industry to apply for a recovery fund from the Government. The whole industry was actually guttered by Covid-19 induced closure. The closures came without a warning and this affected most businesses.
"In terms of income there was an abrupt 100 percent cut of all cash inflows at the end of March. Immediately thereafter we saw companies stopping employees from coming to work, giving other employees leave without pay, closing their operational premises and all sitting management taking their bags home. Hence, most players need financial assistance because we are still in that frame and we have not seen any cash inflows yet," said Mr Mukwasi.
He added that capital was needed to resuscitate the industry post Covid-19 pandemic.
"As we gear to start the new season of tourism sector after Covid-19 a lot of capital is required to resuscitate the industry. The annual income of the industry losses or the output income are above 95 percent. As an estimate we lost about 95 percent of our prospective income as an industry in general. This is for a period which stretched from 27 March until to date. Some companies do not yet have even one person walking in on their premises to book for an activity. So that's a 100 percent loss.
"Those that might have got lucky might had been involved in the transfer of quarantine patients at their premises during the pandemic.
People who were being quarantined were staying at certified places that were approved by Government. That meant business for those premise owners but for normal business the losses were 100 percent," he said.
Mr Mukwasi also added that most hospitality and tourism players had not received much bookings, as we approach the festive season.
"There has not been much bookings at hotels and lodges currently. Victoria Falls as a tourism destination has not received much bookings especially from international tourists. About 90 to 95 percent are usually international tourists. At the moment the land ports are closed and there are no tourists who are coming through.
"The airports yes have been opened but very few airlines have started flying the Zimbabwe route. We are therefore hopeful that after the second assessment the land ports are going to be open and from then on, we may have a flow of tourists coming into the country and into Victoria Falls," said Mr Mukwasi.
He added: "For this year we might have a few people coming in after the American elections, because the USA is one of our biggest markets so after their national plebiscite we might have a few people coming through."
Mr Mukwasi also noted that even the domestic tourists' bookings were also very low.
"Enquiries have started coming through from the domestic market, but confirmed bookings are still not yet there. It is normal though that domestic tourists start booking in November aiming to travel in December. So their booking time has not yet arrived but we are having a few people coming through. The domestic tourists come through mainly to tour the Falls. We are, however, hopeful that by the time we get to November we will get reasonable enquires and travelling would have started happening. Our industry will be really operational when borders are fully opened," said Mr Mukwasi.
He added that the effects of Covid-19 closure put on hold most companies' activities.
"Most companies had not received money for the bookings made by clients. And some companies had also not paid out their creditors. So, it really came as a shock to the industry that there will be such a pandemic. The livelihood of employees was completely destroyed. Other few companies sold some of the assets that they had, some buses, vehicles and furniture, to try and cover immediate costs incurred during the pandemic," he said.
He added: "There is also a need for operators to have a look at their pricing model because if we remain in the yester life we will not survive the new normal, we will be extinct like dinosaurs. Manpower had also been depleted but the employment base is very huge almost everyone is unemployed so any company everywhere will be able to get manpower easily if the industry opens."
Mr Mukwasi hinted that the tourism sector was likely to regain its peak early next year.
"Generally, tourism is going to fully peak around March 2021. This is not going to be immediate peak but it's going to be a gradual growth going all the way to December 2021. I'm, however, optimistic that once the gradual growth starts there is going to be what l call revenge travel where people who had been locked down and not travelling together with those who cancelled their travel for 2020 will all want to traverse the world and as Zimbabwe, we maybe that destination of first choice. So, the likelihood is that from March 2021 to the end of the coming year it might be a very business season for the country. Far busier than we have in the past years," said Mr Mukwasi.
He also noted that various activities could bring a glimpse of hope to the sector.
"During the closure a few companies that had started building their properties such as hotels, got a chance to finish off the projects and rehabilitate some of their facilities with the little money that they had. There is now a need for creativity and innovation in as far as the activities are concerned.
"We are also aware of the Batoka Hydro-Electric programme that is coming up about 50kms down from Victoria Falls. It's going to bring in downstream businesses to feed into the tourism industry. Also, Victoria Falls now has its own Stock Exchange which is a new fit in the town and this is going to attract brokers, and various investors into the town. It is also going to change the status of the town in a positive manner.
These are some of the developments that will make us receive more tourists when we open," he said.