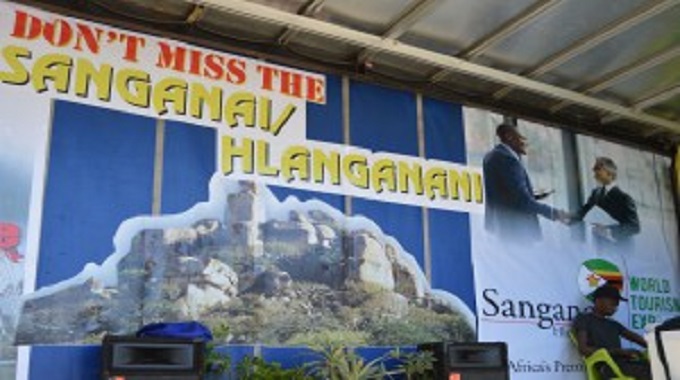 The Sunday News
Judith Phiri, Business Reporter
PLAYERS in the tourism and hospitality industry in Bulawayo and around the country have already started making preparations for the Sanganai/Hlanganani World Tourism Expo set for 13 to 15 October.
There will be physical attendance as the Expo resumes this year after the 2020 and 2021 editions were held virtually with limited participants due to Covid-19 pandemic disruptions. In an interview, Hospitality Association of Zimbabwe (HAZ) national committee executive for Bulawayo lodges Mrs Beauty Bhulu who is also the director of Glen Lodge urged players to prepare well in advance for the expo.
"We are looking forward to a very exciting expo that will bring the city alive. Tourism and hospitality players should start preparing well in advance and utilise the event to showcase their products. Bookings for the expo will make players' facilities in Bulawayo more visible," said Mrs Bhulu.
She said they were geared up to showcase what the city has and urged players to also utilise the conferences that will be running concurrently with the expo to attract buyers both local and international ones.
"As players we can collaborate with other sectors such as agriculture for fresh produce and the transport so that we can easily move our clients. This is an opportunity to attract more clients for our products and services, hence we have to up our game and provide quality and up to standard services."
HAZ Victoria Falls chapter chairperson, Mr Arnold Musonza urged their members to capitalise on the expo and market themselves.
"Tourism and hospitality players need to embrace the event, with their businesses leading in the expo in terms of positioning, marketing and promoting their products and services. We need to engage local, regional and international buyers whose support as our clients will aid our journey on the recovery path."
Meanwhile, as of end of August, the Zimbabwe Tourism Authority (ZTA) said a total of 250 exhibitors were expected to participate at this year's edition of the Sanganai/Hlanganani World Tourism Expo with 150 already having confirmed their participation.