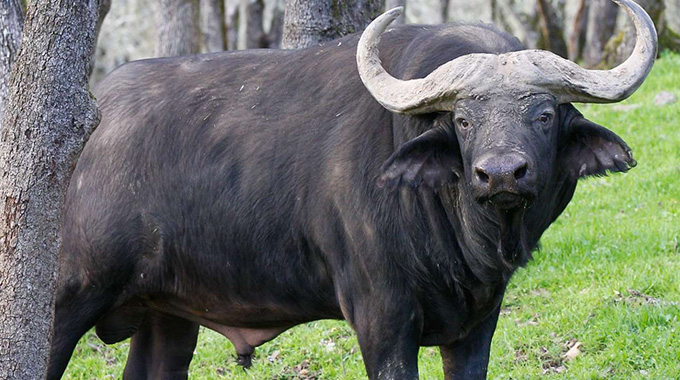 The Sunday News
Sharon Chimenya, Masvingo Correspondent
A 43-year-old man from Mwenezi was on Monday last week fatally attacked by a buffalo after it had wriggled itself from a trap.
Lovemore Shereni (43) of Muchekeni Village, Chief Mazetese, Mwenezi who was in the company of his friends Takavada Mtetwa (36), Zivanai Ncube and Trust Chifuri was attacked by the beast after he had come closer to it wanting to untie it from the trap. Masvingo police provincial spokesperson Inspector Kudakwashe Dhewa confirmed the incident.
"On the 8th of March at around 3.50 pm Ncube and Chifuri saw a buffalo near Mjingwe Ranch trapped and they went to Shereni's home where he was drinking home brewed beer together with Mtetwa. The four men went out and found that the buffalo was still trapped. Shereni went closer to the buffalo while the other three kept their distance.
The buffalo suddenly managed to untie itself and charged towards Shereni and gored him four times and left him lying helpless," he said.
Insp Dhehwa said the three friends tried to assist Shereni but he was bleeding heavily and he died on the spot.
The matter was reported to the police and they found out that he had been gored twice on the chest and twice on the abdomen. A post-mortem was waived by a Mwenezi magistrate.