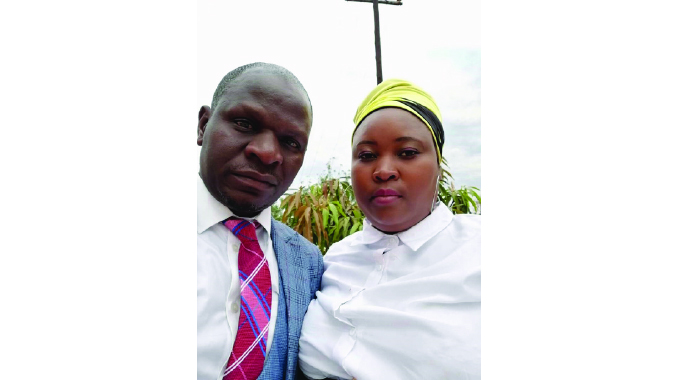 The Sunday News
Meluleki Moyo, Sunday Life Correspondent
DURING the initial stages of his ministry, Jesus was greeted with doubt and less regard owing to an array of factors including a grossly despised geographical background. At one instance, when informed by Philip that the one whom Moses in the law, and the prophets had written about, Jesus of Nazareth had been found, Nathaniel contemptuously asks:
"Can any good thing come out of Nazareth?"
Having gone synonymous with scorn and ridicule especially on social media corridors, often superciliously used as the first example in as far as backwardness is concerned, developments from Tsholotsho may come as a surprise to some who may be taking such negative stereotypes with seriousness, and they might be already asking: Can any good thing come from the banks of the Gwayi river?
Anyway, that is what it is, Tsholotsho is set to première its first ever movie titled Igolide Lami.
Under Covid-19 considerate circumstances, the Tsholotsho community in Matabeleland North and Government officials from various government ministries including the Ministry of Youth and the Ministry of Sport, Arts and Culture convened and saw raw talent during the pitching of the movie concept at a colourful event held at Tsholotsho business centre last Saturday.
The Igolide Lami project is being spearheaded by Cut Price retail and wholesale chain with the aim of giving back to the community through supporting Tsholotsho initiatives, in a purely developmental endeavour partnering the youthful Fem Studios and Mqali-wendaba Films.
"Igolide Lami is a movie from Tsholotsho and by Tsholotsho. With a 99 percent cast from both rural and urban Tsholotsho and being shot along the Gwayi river and around Tsholotsho. A group of young men sets out to hunt for a gold rand rumoured to have been left by the British colonisers. However, when found, the gleaming gold in front of their eyes awaken vile desires.
They fail to see the bigger picture as long-time friends become instant enemies, with selfishness taking centre stage and shattering all the collective efforts exerted towards the treasure hunt. Resources allowing, we are looking forward to premièring the movie as soon as yesterday," hinted one of the directors, Mr Andisiwe Sibindi on the sidelines of the pitching event.
Evidently born out of the need to identify, groom and nurture talent in the rural areas, Igolide Lami highlights a struggle for survival amid a harsh economic environment. Lamenting immorality and migration, the movie provides alternatives for adaptation and highlights the importance of social cohesion towards community development and youth empowerment. It condemns gender based violence and highlights the agony of family disintegration and dysfunction.
Behind this milestone stands a business couple and former teachers, Mr Mxolisi Moyo and wife Sithabile, trading as Cut Price Supermarkets. The couple with business interests in retail and liquor as well as market gardening is no stranger to developmental initiatives as young people have been empowered through various talent promotion sponsorships.
Their youth empowerment endeavour has seen the promotion of several activities including Fine Arts and Sport. The Tsholotsho Shooting Stars, a local netball team, for example, can bear testimony to this. These and other initiatives collectively lay bare the truism in the axiom, "once a teacher, always a teacher".
"Grateful to a very supportive Tsholotsho Rural District Council and local leadership, we find joy in serving the community and particularly, helping young people realise their potential. We are bent on bringing the best out of Tsholotsho because this area has got potential and we want to see our youth making a living out of it, without having to leave for the so-called greener pastures.
"So when Andisiwe Sibindi, Trust Gwasunda and Clarietor Kambere presented their movie idea, we wasted no time in mobilising resources to support the initiative. We appeal to the wider business community and other stakeholders to chip in so that the project becomes a success", said Mr Moyo who is also the brains behind the now popular annual Cut Price Tsholotsho 10KM Fun Run. — @melumoyo86