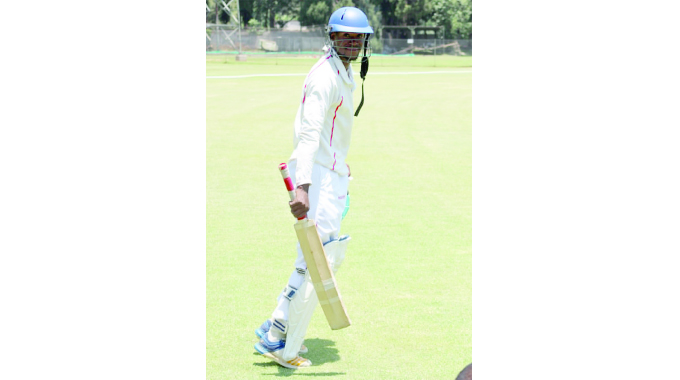 The Sunday News
Mehluli Sibanda, Senior Sports Reporter
TUSKERS were left staring at a heavy defeat in their opening Logan Cup first class cricket match against Southern Rocks since their opponents had a 325-run lead at the end of day three at Takashinga Cricket Club in Harare yesterday.
Rocks, who posted 355 runs in their first innings were on 251/8 in their second dig at stumps on day three and hold the advantage over Tuskers who could only manage 281 in their first innings.
Half centuries by openers, Cephas Zhuwawo (65) and Brian Mudzinganyama (62) extend the Rocks lead heading into the fourth and final day today.
Looking at how Tuskers batted in their first innings, things are not looking good for the Bulawayo boys as they have to dig deeper and bat for the better part of today to avoid defeat.
Rocks are searching for their first win in this season's Logan Cup and will tighten the screws in their quest to pick up their maiden triumph for this season. The lads from Masvingo are likely to go for quick runs as they have two wickets in hand and then put pressure on the Tuskers batters.
At Harare Sports Club, Rhinos are in front by 250 runs against Eagles heading into the final day today. Rhinos scored 282 in their first innings and were on 283/6 in their second innings after they bowled out Eagles for a first innings score of 315. – Follow on Twitter @Mdawini_29