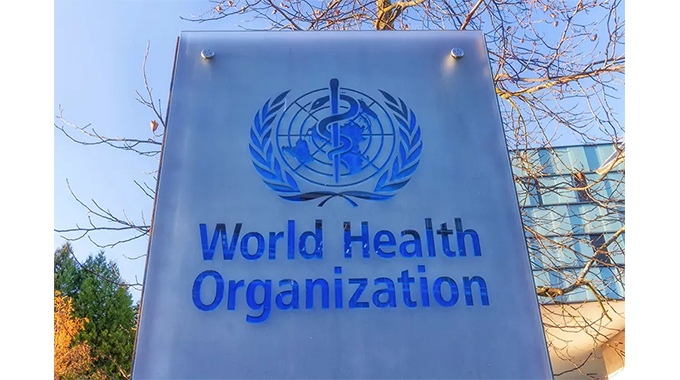 The Sunday News
Robin Muchetu, Senior Reporter
ZIMBABWE has been placed on the red list of countries that the United Kingdom cannot actively recruit health and social care workers from to safeguard the country's health care system which has been affected by the recruitment en mass of health workers by the UK. 
The ban follows the World Health Organisation's (WHO) recent Health Workforce Support and Safeguards List 2023, that highlighted that eight countries have dangerously low numbers of healthcare workers. The development has been lauded by the Government as noble and one that will ensure the country retains its skilled healthcare workforce.
"Zimbabwe has been placed on the list of countries where developed countries cannot actively recruit health workers from. Zimbabwe was not a part of that but now that placement by WHO means the UK and other countries may not actively recruit from the country. The UK has always had its own code in recruitment and therefore this placement gives them an even bigger interface to regularise if not completely stop the active recruitment directly by government agents from the UK," said acting secretary of the Health Services Commission Mr Engelbert Mbengwa.
WHO is concerned that low-income countries may suffer further losses in their healthcare systems if active recruitment continues.
"The fourth progress report on the WHO Global Code of Practice on the International Recruitment of Health Personnel: fourth round of national reporting, noted that the negative health, economic and social impact of Covid-19, coupled with the increasing demand for health and care workers in high-income countries, might be increasing vulnerabilities within countries already suffering from low health workforce densities."
A revised code of practice for recruiting internationally for health and social care organisations in England noted the important role that international health and care workers play in health and care service delivery in the UK and expressed commitment to ensuring that they recruit from overseas in an ethically responsible manner.
"Health and social care organisations in England do not actively recruit from those countries the World Health Organisation (WHO) recognise as having the most pressing health and care workforce-related challenges unless there is government-to-government agreement to support managed recruitment activities," read part of the new code.
Mr Mbengwa said the move was positive in that it ensured the health delivery system of the country remained afloat. He said the UK government has taken an active approach where its agencies that recruit from other countries may not be allowed to recruit from Zimbabwe because of the additional safeguard list. He however, said the stance will improve the recruitment process of Zimbabwean health and social care workers.
"What this means is that the recruitment process will become better-managed. All recruitment will have to be on a regularised system. However, individuals have rights to migration and association, and can still like anybody else, resign from work on their own and look for a job on their own, that no one can stop. But it (migration) will not be institutionalised, there will not be a government-approved agency from the UK that will be allowed or authorised by the UK to come and recruit," he added.
He said the new safeguards will slow down the rate at which people were being taken through institutional agencies.
"This is just the early days, we have not seen how it will play out," added Mr Mbengwa.
Mr Itai Rusike, Executive Director Community Working Group on Health (CWGH) said the human resource flight in the country's health sector had reached levels that required intervention by authorities.
"We welcome the intense lobbying efforts of the World Health Organisation that got Zimbabwe added to the Health Workforce Support and Safeguards List. Our government is spending a fortune training health workers at highly subsidised cost only to lose them immediately after to countries that have better economies. We hope that our Government will move quickly to exploit this win-win outcome," said Mr Rusike.
He said the recipient countries will now have no choice but to play according to the rules of WHO's Global Code of Practice on International Recruitment of Health Personnel.
"We also hope that the recipient countries will also appreciate their responsibility in actively benefiting from high-quality health professionals trained by a highly government-subsidised programme with their zero input," he said.
Mr Rusike added that it is also important for the government to value and reward health workers in order to retain and harness talent as health professionals were essential workers that needed to be well looked after.
"For some low and lower-middle-income countries, increasing the scale of health and social care worker migration threatens the achievement of national health and social care goals. Countries on the red list must not be targeted for international recruitment unless there is a government-to-government agreement negotiated.
"Government-to-government agreements must take steps to ensure that migration to the UK does not exacerbate existing health and social care workforce shortages in the country of origin, and the country of origin derives proportional benefits as set out in the 'Health workforce development and health systems' sustainability' section," they added in a statement.
Zimbabwe joins Mozambique, Zambia, Malawi, and Tanzania which are some of the countries on the red list. The country has in recent years seen a lot of health  workers and health care givers leave the country for the UK. 
A number of care givers training centres had also mushroomed across the country, with some rogue agencies making a killing by making locals pay to be employed abroad. -@NyembeziMu