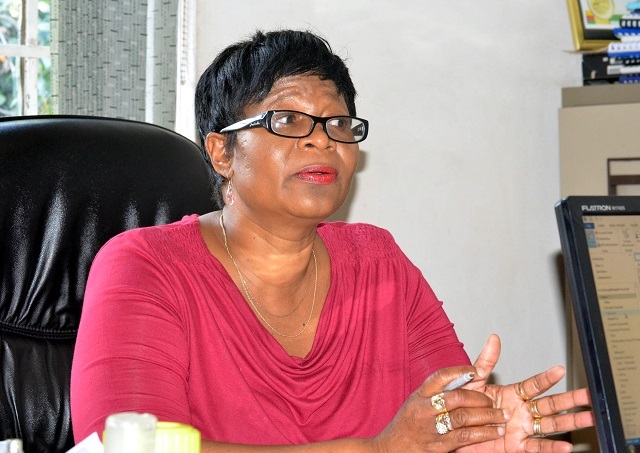 The Sunday News
Dumisani Nsingo, Senior Farming Reporter
UMZINGWANE Dairy Co-operative Society Limited members have expressed dismay over their exclusion from benefiting dairy cattle under the Zimbabwe Dairy Industry Trust (ZDIT)'s Dairy Revitalisation Programme.
Umzingwane Dairy Co-operative Society Limited chairperson Mrs Sheillah Lupuwana lamented the criteria used to select beneficiaries of the dairy programme hinting that it was shrouded with controversy.
"We had most of our members unceremoniously disqualified from benefiting from the programme and the reasons were not clearly articulated to us. We have young members that were very disappointed after being left out as they intended to make a living through dairy. I was also not considered despite the fact that I have proper dairy infrastructure and having applied for the programme earlier than most of the beneficiaries," said Mrs Lupuwana.
Recently ZDIT distributed high yielding dairy cattle crossbreeds. The dairy loan scheme saw seven farmers from Umguza and Umzingwane districts benefiting a total of 40 heifers progeny from Tuli and Afrikaner cows bred with semen from Holstein and Jersey bulls at Matopos Research Institution.
Mrs Lupuwana said to add more woes to the co-operative's predicament, Matopos Research Institution had promised they would benefit from the programme after requesting to use their Artificial Insemination kit to carry out the breeding project.
"It is heart-rendering to note that Matopos Research Institute had the guts to borrow our AI kit to carry out the breeding programme and promised us that we were going to benefit. To make matters worse the institution brought back our AI kit after having damaged it," she said.
Mrs Lupuwana said the co-operative was looking forward to the programme to assist it to increase its dairy herd and subsequently improving its milk yield.
"We were waiting to benefit from the programme largely due to the fact that it is subsidised through the Dairy Revitalisation Programme. We have over the years been fleeced of our money by some unscrupulous commercial farmers who are in the habit of selling us reject dairy cows at exorbitant prices and thereafter the animals die after short periods," said Mrs Lupuwana.
Dairy Revitalisation Programme chairman Mr Cleopas Murenzi said the terms and conditions of the scheme were spelt out clearly to all dairy communal farmers through their respective regional National Association Dairy Farmers (NADF) representatives.
"The criteria was very clear, we sent out requests for applications through the NADF representation because every region, every milk producing region in the country has got a representative — a chairperson. We also had a meeting with farmers from Matabeleland region at the Zimbabwe International Trade Fair in Bulawayo where we explained the programme," said Mr Murenzi.
He said Mrs Lupuwana was one of the farmers that were not considered due to the fact that she did not have any dairy cows at her farm.
"We visited her (Mrs Lupuwana) place and there is nothing going on there. The criterion that we are using is that one must be doing dairy and supplying to a processor.
We are not just doing a dairy programme for people who are not serious. We want people who are attached to a processor so that it can be easier for us to recoup the loan. If there are loan structures we have to ensure that we follow the system and it goes well as it involves the industry and the Government," said Mr Murenzi.
He said Mrs Lupuwana later informed him that she had another dairy enterprise elsewhere but she could not be considered under the programme as the facility was not registered.
"She told me later on that she has another place where she is actually operating from and unfortunately that place is not registered. We work with the Government and in Bulawayo the (Zimbabwe) Dairy Services offices is responsible to formalise any milk producing activity in the country. So if the Dairy Services does not know any activities being done to us it's an informal illegal place and we cannot even take animals to a place which is not registered," said Mr Murenzi.
Matopo Research Institute chief research officer Mr Daniel Nkomboni dissociated the research station's involvement in the selection of beneficiaries.
"We never selected beneficiaries for the Dairy Revitalisation Programme but the owners did that on their own and distributed the animals throughout Matabeleland,  including Umzingwane District. In actual fact two farmers from Umzingwane benefited," said Mr Nkomboni. @DNsingo