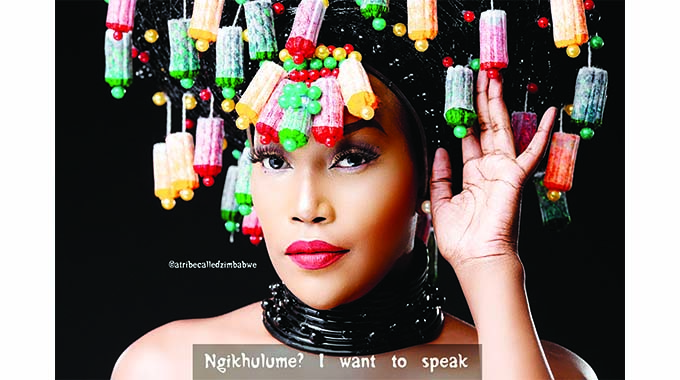 The Sunday News
Bulawayo model and fashion designer Zana Ncube has taken the social media by storm with her unique communication methods on gender issues while championing the course for a better life for young girls and women.
The messages are apt, at a time when the world is commemorating the 16 Days of Activism Against Gender-Based Violence. "We have a right to be women and our bodies ought to be treated with dignity! Give girls free sanitary wear!
*Ngikhulume: Gender issues through the lens of a Matabele woman. @zanatribequeen series #atribecalledzimbabwe.
"This is a rare picture of a Matabele Queen in a tribal crown, embellished with the rarest of gems.
Look closely.
We have pearls, beads and hand painted tampons. Everything luxury. Luxury Tribal Fashion. I don't think you understand. I came through dripping in this picture"
"What are you staring at? My dress, cow horns? or are you staring at my SANITARY PADS? Yes, those big luxe white flowers are SANITARY PADS.
So, I put sanitary pads on my dress complete with rhinestones and pearls. I went the whole nine yards. Why Not?"