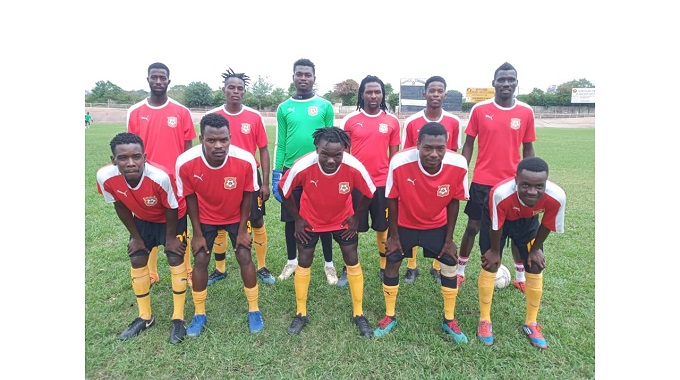 The Sunday News
Mehluli Sibanda, Senior Sports Reporter 
HWANGE Football Club are just unstoppable in the Zifa Southern Region Division One after they picked up yet another win, their 14th of the season from 17 matches, a 2-0  triumphant over Binga Pirates at Binga High School yesterday.
While the league is on a break until next month after reaching the halfway stage, the recess is being used for teams with outstanding matches to fulfill them. 
Hwange were one of the teams with games in hand after their fixture against Binga Pirates, originally scheduled for Dete could not go ahead after the latter appealed a decision by the Southern Region to play home matches on neutral territory following an incident of crowd trouble which resulted in referee Hardly Ndazi being attacked. 
Marceline Mlilo opened the scoring for Hwange in the third minute and Ernest Gwitima doubled the advantage with 78 minutes played.
The win saw Hwange extend their lead on top of the log.
Chipangano are on 45 points, nine ahead of second placed ZPC Hwange who are on 36. 
ZPC Hwange moved into second place when they were awarded a 3-0 walkover after Indlovu Iyanyathela failed to make the trip to the coal mining town for the second time this season. 
They have the same number of points as Arenel Movers but ZPC Hwange have a superior goal difference.
Results
Wednesday: Casmyn 1-1 Indlovu Iyanyathela
Yesterday: Mountain Climbers 0-2 Bosso90, Binga Pirates 0-2 Hwange, Mosi Rovers 1-1 CIWU, ZPC Hwange 3-0 Indlovu Iyanyathela
– Mdawini_29