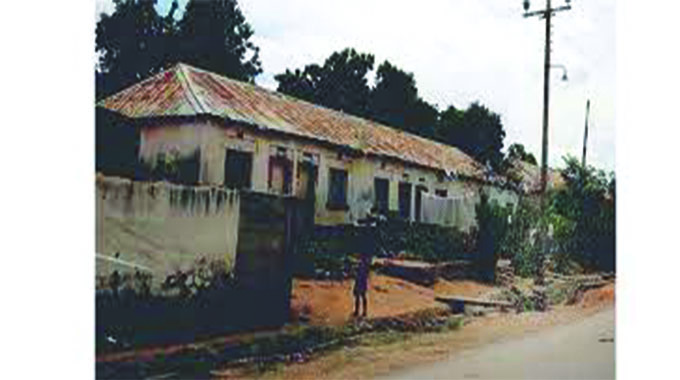 The Sunday News
Qinisani Qali Ndlovu
LIKE most of the urban centres in Zimbabwe, Bulawayo was not spared by the economic downturn that intensified at the turn of the millennium. It has to be noted that signs of urban decay had already reared their ugly heads, and thus begun the decline of urban neighbourhoods such as Makokoba.
Urban decay represents conditions of visible deterioration of infrastructure such as buildings which then give birth to squalor, environmental contamination and violent crime. Urban decay is triggered by flight of economic opportunities and exacerbated by unemployment and neglect of infrastructure.
This leads to different vices sprouting and thus begins the process of urban decay. Growing up in Hwange in the 1990s Bulawayo had earned a notorious tag for notoriety among the youthful population, by the time we moved to Bulawayo in the late 1990s, Makokoba, the oldest suburb in the City of Bulawayo had already gained a reputation for breeding hard knocks.
Whether this tag was unfairly or fairly hung around the necks of many youths, is a discussion for another day. What is at the forefront of this debate, however, is the fact that in the early 2000s Makokoba had already begun to undergo urban decline.
Public records held by institutions such as police stations, hospitals and clinics as well as educational institutions may reveal that the suburb was already recording high levels of crime, teenage pregnancies and high levels of school dropouts.
As alluded to earlier, the lack of economic activities in the neighbourhood led to the burgeoning of informal traders, the writer's earliest memory of Makokoba paints a picture of entrepreneurial activity that embraced informality as well as a few council operated facilities.
Places such as Mkambo to this day act as the trade centre for many informal traders. From children to the elderly, one can observe the different backgrounds of people operating in the area. What is evident is that economic exclusion is highly rampant in this neighbourhood.
In article one of the series, the writer briefly touched on how Makokoba produced high profile individuals who excelled in their various disciplines. Urban decay can be characterised by small pockets of individuals who find solace in an art, so as to escape the poverty trap that is synonymous with declining neighbourhoods across the globe.
Having gone to school at Robert Tredgold Primary in Bulawayo, the writer was exposed to other pupils from various backgrounds.
I recall we would challenge other schools at sporting activities, and what becomes evident as one matures is how different the backgrounds interacted. Those who excelled in sporting disciplines went on to gain nationwide success and moved their families out of the neighbourhood.
The point here is that urban decline is promoted by the flight of local talent, skills and expertise to other areas, leaving areas such as Makokoba on a downward spiral of decay. Think about this, how many times does one come across a real estate advertisement of a property for sale in Makokoba? Chances are low and this can be interrogated and the findings can be held up as facts, economic exclusion is perpetuated by financial and real estate institutions.
The lack of appetite by banks and development agencies to invest in neighbourhoods in decline makes economic sense, however, at the expense of social justice.
How are neighbourhoods such as Makokoba who are in a state of disrepair supposed to reverse decades of decline?
In a PHD proposal that I intend on submitting to a European University, I argue for Social Enterprises as vehicles of development.
The Government of Zimbabwe through its Urban Renewal Programme of Sakubva, Mbare and Makokoba, is leading the way in reversing the years of decay endured by urban centres. Social enterprises present an opportunity for inclusive economic growth, while taking into cognizance the environment as well as social cohesion in urban neighbourhoods.
Qinisani Ndlovu is a PHD aspirant and an Urban Management researcher at Datadvise. He holds a BSc degree in Development Studies, BSc Postgraduate Special Honours in Urban Management Studies all from (Lupane State University) and a Master of Philosophy Business Leadership and Management in Emerging Economies degree from the (University of Johannesburg Business School). Contact him on [email protected]