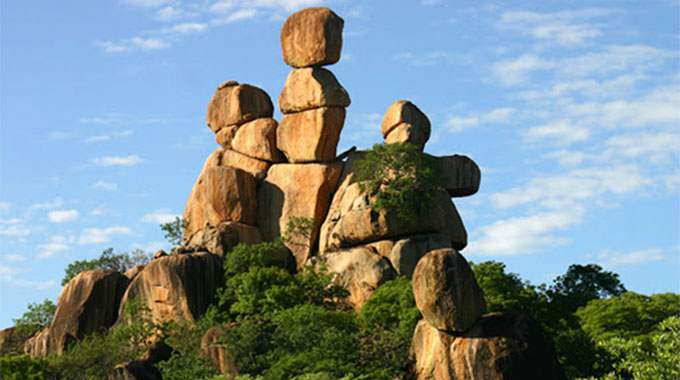 The Sunday News
Sijabuliso Nyoni, Sunday News Reporter
TOURISM and hospitality company, Amalinda Safari Collection which operates in Matobo District has pledged to raise about US$30 000 to be used in various infrastructural development and wildlife conservation projects in areas surrounding the Matopo National Park.
Already the company, through The Mother Africa Trust is building Mgadla Primary School in Woolendale Farm. The company is also providing education scholarships, has set up an anti-poaching unit, a goat and chicken project, drought relief programme and building of lion-proof bomas to safeguard livestock and dwindling lion species.
Company general manager, Mr Lucky Mathe said Mgadla Primary will bring relief to the children who are walking more than eight kilometres to and from school.
"We have an initiative to build Mgadla Primary school which will benefit more than 250 primary pupils who walk between eight and 10 kilometres to school. The classroom block for two classes is now at window level, we work hand in hand with parents who provide pit sand, river sand and bricks while we provide them with cement, window frames, door frames and professional builders," Mr Mathe said.
The organisation also runs a feeding scheme in rural schools in Matobo and Hwange and provides food packages for the vulnerable.
"At the heart of the biting economic situation in the country, the rural populace is the most affected, children go to school with empty stomachs hence they cannot concentrate in class. We intend to provide a meal every day for 1 900 pupils from five schools in Matobo and three in Hwange, we are also targeting to reach child-headed families and old people with monthly food supplies and sanitary wear," he said.
Despite being a tourism player Amalinda runs two vibrant empowerment projects, the goat gift in Matobo and road runner chicken in Hwange for the vulnerable children and families to sustain their lives.
"We run two empowerment projects in Hwange and Matobo for chicken and goat production so that these vulnerable families later enjoy the returns for their upkeep, and it is positively working," he said.
The Mother Africa Trust also provides learners with scholarships for students to advance their education. The scholarship covers school fees, stationery and uniforms. Amalinda also works to reduce human-wildlife conflicts by reinforcing enclosures where livestock are kept at night (bomas) in Hwange to protect livestock and the dwindling lion population. The programme is run under the Mother Africa Anti-Poaching Unit (MAAPU).