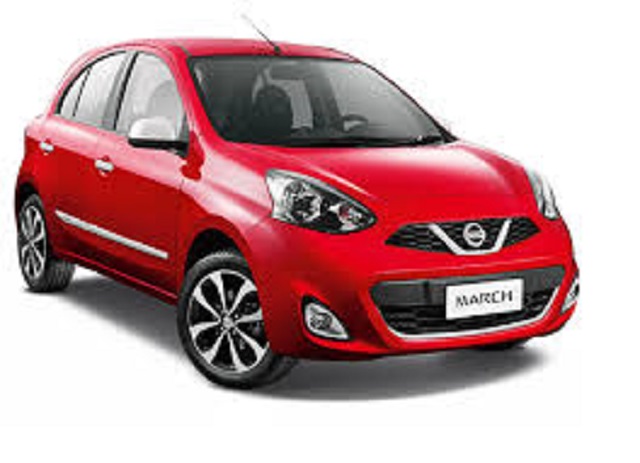 The Sunday News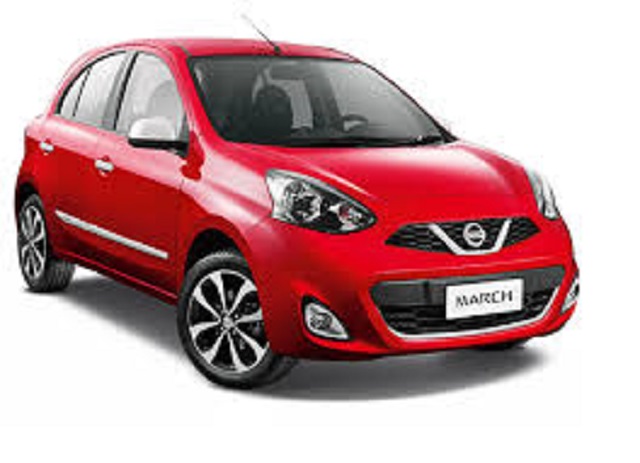 Motoring with Lovert Mafukure
Following the Honda Fit review as a budget beater a few weeks back, I thought we would look at other budget beaters to widen the choice a bit. The Nissan March K12 is a rival that is worthy to mention. It's a hatch back that was introduced in 2003, it comes with a 1,2 or a 1,4 litre engine that offers good fuel economy, reliability and peace of mind.
Looks
The Nissan March is not so cute and it's not ugly either — its unique! It's a bit funky and locals have come to refer it as the frog. Its named frog for a reason and that reason is simply that it looks like a frog, kind of like the fiat 500. It's a lady's car and it oozes that chic aura all around it. The interior is very simple and plain. Personally I do not like the Nissan March interior, its void of refinement like the guys at Nissan ran out ideas and it defines cheap the way no one would want to be associated with. With most of them, the interior panels peel real quick and shows how cheap plastic and rexin were incorporated. The interior is a bit small compared to the Honda fit, the back seat is also a bit cramped but wouldn't expect much from a small car.
Engine
The Nissan March K12 has mostly two engine variations the 1,2 and the 1,4 litre. Nissan has gained reputation for reliability so far and most engine problems these cars have are basic wear and tear problems. They are not that powerful but they deliver enough power for the fuel they use. The transmission also serves its time well with little to no problems if maintained well.
Some isolated issues are there but perhaps it's to do with the fact that these are not new cars when we buy them. Some people can be unfortunate and be victims of mileage fraud. These cars do not always show true mileage. A high mileage car that has had its mileage turned back 100 000km is just but a ticking time bomb.
Drive-train
Nissan March has a front mounted engine with front wheel drive and with an option of 4WD on other models. The power is transferred through a five speed manual gearbox or a four-speed automatic gearbox. Nissan later on introduced a CVT transmission on this model after 2005. We will look at the CVT some other time but so far the Automatic does not fault any more than any other normal car. It goes with maintenance now how long it will last. If maintained well as the manufacturer instructs it's a nice little car that will last the journey.
Drive
The Nissan March feels very light, it's got electronic power steering that makes the steering so light you can turn it with your pinkie finger — that just how light it is. My first reaction though was that it feels like it's made out of cardboard, it just feels too light. This car is somewhat under powered; it gives you the idea that you are driving a small car. It's a lady's car, perhaps that's why it's like that.
Buying used
When buying a third hand vehicle locally not specifically the March, one would have to assess its condition first visually. A lot of people like checking mileage and buying low mileage cars. With Japanese cars you can be sold a sour lemon with 20 000km on it! Nissan March is also called the Nissan Micra if it comes from the UK. UK is a bit more strict when it comes to mileage fraud and that means the cars you get from UK are more likely to have true mileage than the Japanese ones. The thing is though, cars from Japan are the cleanest and do not suffer that much from rust like the UK cars. One would notice all the cars that breakdown permanently with engine or transmission problems with just about 100 000km on them — mileage fraud.
Price
Pricing for the March is within range like the other small cars, just note that if its too cheap, it might be too costly to maintain in the long run but generally a March is within affordable range.
Verdict
I do not quite fancy a frog for a pet or anything else. It's not ugly. It's just that it's a rather unique creature with big eyes, long legs and a short back. So for this Nissan frog — it's very light, you would feel like you are driving a cardboard box, it doesn't feel that much like a well-built car but feelings aside, it's quite a reliable small little car and it's very easy to maintain, easy on fuel and the type of car you can service by yourself at home. It's the type of car you would buy for your daughter when she turns sixteen — or your mother — your wife if she is a bit archaic and laid back. It will serve them well. Happy motoring!
Feedback
WhatsApp: +263772339938
Email: [email protected]
Facebook: Motoring with Lovert