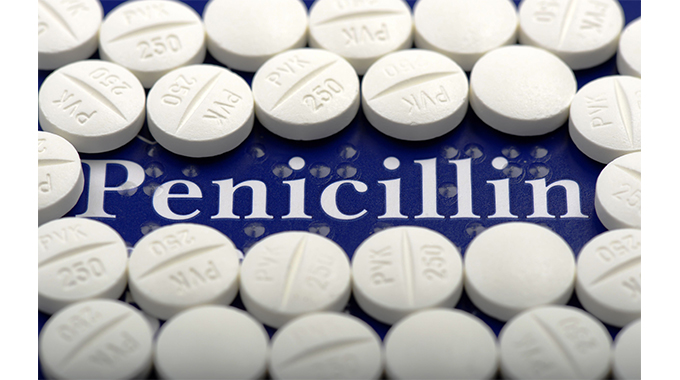 The Sunday News
THIS past week I popped into a few major veterinary drugs stores and there were big queues in almost all of them, with farmers picking a wide range of veterinary supplies. One drug which was conspicuously in shortage in some major veterinary shops was penicillin and where it was available, its price had increased by almost 100 percent.
A bottle of 100ml has been going for anything from US$6 now it has gone up to US$12 obviously catapulted by the shortage in the market. The shortage could itself have been triggered by a sudden surge of penicillin demand by the market. The surge in demand for penicillin is not hard to explain especially against a background of reported increases in morbidity around animal diseases such as lumpy skin.
Some areas especially in Matabeleland North have been reporting an increase in lumpy skin disease with districts such as Lupane being among the hardest hit. Farmers are naturally running around looking for drugs to deal with the surge in numbers of sick animals in their area.
Lumpy skin disease has no treatment but a jab of penicillin is recommended to the affected animal to prevent secondary infection. An animal that is given a penicillin jab stands a good chance of fighting the disease on its own and eventually recovering because there are no complications brought about by secondary infections.
The best method for dealing with lumpy skin disease is to prevent your animals from contracting the disease, which means you have to vaccinate against the disease. Here lies the challenge with regard to most smallholder farmers.
They are generally reluctant to vaccinate their animals, in fact most of them only take their animals for vaccination when it's done for free by the Government for such notifiable diseases as anthrax and foot and mouth. This lethargy towards adopting vaccination as a disease management practice has seen most farmers losing a number of cattle unnecessarily.
What will surprise you is that farmers will tell you that vaccines are expensive and they have no money to buy them, only to show up carrying a bottle of the vaccine when animals are sick and they have started dying. Where did you get the money now?
Farmers need to know that you do not vaccinate animals already sick but you vaccinate healthy animals to prevent them getting sick. When the animals are sick you need to get drugs to treat the animals and unfortunately for most of these diseases that are vaccinated against, there is either no treatment or the treatment drugs have very low efficacy and hence most animals still die after getting treatment drugs.
We need to dispel the myth that vaccines are expensive because most of the time our farmers just look at the price of the bottle of the vaccine but they do not do the maths to see what the cost really translate to, per animal. Here is an example, hundred doses of blackleg vaccine cost around US$96.
Hundred doses means the bottle has enough vaccine for 100 animals, which means the cost of vaccinating one animal will be 90 cents. It means you are spending less than a dollar to prevent the death of your US$800 animal, how on earth is that expensive?
In fact, in general terms the cost of vaccinating an animal, translate to about 70 cents. The issue of having to start running around when animals are now sick and dying is not good and should be discouraged. This year, a lot of diseases will record increases in reported incidences because of the heavy rains that we received.
Heavy rains mean proliferation of pathogenic organisms and hence increases in morbidity for most diseases. While at the moment farmers are struggling with lumpy skin disease outbreak, they will soon be fighting off quarter evil!
The bottom line therefore is that farmers need to adopt routine vaccination against problematic diseases as a good management strategy as this protects your herd and guarantees safety of your investment.
The veterinary drugs market has evolved over time such that now you can get a vaccine that takes care of up to three diseases. Let's encourage our smallholder farmers to vaccinate their animals, it's the cheapest way to protect your herd against diseases. Uyabonga umntakaMaKhumalo. Feedback [email protected]/cell 0772851275