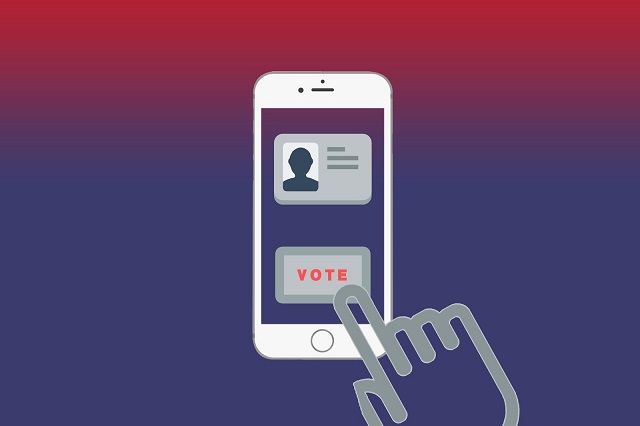 The Sunday News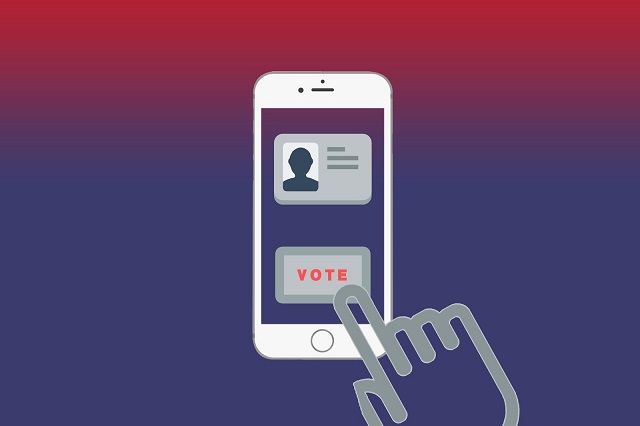 Tinomuda Chakanyuka, Senior Reporter
THE Zimbabwe Electoral Commission (Zec) will from tomorrow embark on a mobile Biometric Voter Registration exercise in Bulawayo Metropolitan Province visiting companies to register workers ahead of next year's elections.
This follows low uptake of the voter registration programme in Bulawayo compared to other provinces in the country. As of Friday, Bulawayo Province had recorded a cumulative 60 025 registered voters in the first phase and part of the second phase of the exercise, to rank lowest among all the 10 provinces. The first phase ran from 10 to 26 October, while the second phase kicked off on 29 October and will end on 13 November.
Zec Bulawayo provincial elections officer Mr Innocent Ncube said the commission would also take the voter registration exercise to shopping centres around the city as part of efforts to increase uptake of the programme in the city.
"We are changing strategies now. We are going to register workers at their company premises. In case of those workers who won't be having proof of residence, we will ask their managers to write confirmation letters that will serve as proof of residence," he said.
Added Mr Ncube, "We shall also take the exercise to shopping centres as a way of increasing uptake of the programme. The mobile programme is specifically for Bulawayo and its starting on Monday."
Zimbabwe Election Support Network (ZESN) chairperson Mr Andrew Makoni said a multi-stakeholder approach was needed to deal with the low uptake of the voter registration exercise.
"Zec, CSOs, media and political parties should amplify civic and voter education and publicity efforts to ensure that the public is well informed about the process and to further address the challenges of low intake especially among the youths," he said.
Zanu-PF Bulawayo provincial chairperson Cde Dennis Ndlovu attributed the low uptake of the voter registration programme in Bulawayo to "unnecessary requirements" which he said should be scrapped.
"The requirements are discouraging people from registering. You are asked to bring proof of residence and an affidavit signed by a commissioner of oath. Those requirements are not necessary. People should just be allowed to register. A national ID should be enough evidence that one is a citizen of Zimbabwe," he said.
He said Zanu-PF Bulawayo Province continues to encourage every citizen in the city regardless of political affiliation to register to vote as it was their constitutional right.
MDC Alliance spokesman Professor Welshman Ncube said it was ironic that Matabeleland provinces which repeatedly complain of marginalisation have not so far responded with enthusiasm to their obligation to participate in public affairs where political decisions are made which impact directly on their access to public facilities.
"One would expect that the urge to influence political processes and public affairs would be most acute among citizens who desire equality, fairness and justice for all. I appeal to all Zimbabweans to reject despair and pessimism and embrace hope and the sense of political responsibility for the direction of our country but coming out strongly to participate in our political processes beginning with registering to vote," he said.
He, however, said the alliance has deployed teams to talk to people and in some cases assisting people with documentation such as proofs of residence and with affidavits.
National People's Party spokesperson Mr Methuseli Moyo said his party was carrying out door to door campaigns to encourage Bulawayo citizens to register to vote.
"We are doing door to do campaigns and also social media campaigns and holding meetings to encourage people to register and vote," he said.
A total of 1 690 165 people had registered with the biometric voter registration system as of Friday nationwide. Over 37 455 had been turned away for non-compliance. The statistics show that Harare had the most people who had registered at 250 654 cumulatively and 59 335 in the second phase, followed by Midlands which had 228 580 cumulative registrants and 53 859 in the ongoing second phase. Manicaland was third with 223 704 registered voters, 56 763 of them having registered in the second phase, followed by Mashonaland East which had 220 015 registrants of which 72 998 were recorded in the ongoing phase.
Masvingo had 217 390 registered voters, 41 469 of which recorded in the second phase, followed by Mashonaland Central which had 175 266, of which 47 974 are from the second phase. Mashonaland West recorded 149 368 cumulative registrants, 58 799 of which are from the second phase and Matabeleland North had 96 848 registered voters 20 236 from the second phase.
Matabeleland South had 68 315 voters, 20 899 from the second phase with Bulawayo recording the least turn out so far.
Zec said it faced network challenges in Masvingo, Matabeleland North, Matabeleland South and Midlands.
Zec has established 2 508 registration centres countrywide for the voter registration exercise, which will last for 72 days.
The fourth and last phase will run from 4 to 19 December. [email protected]