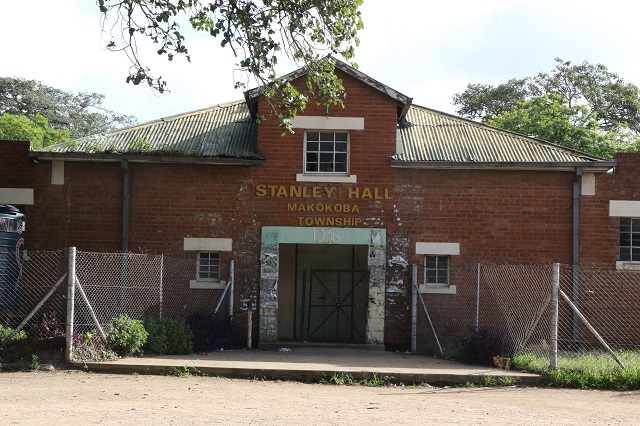 The Sunday News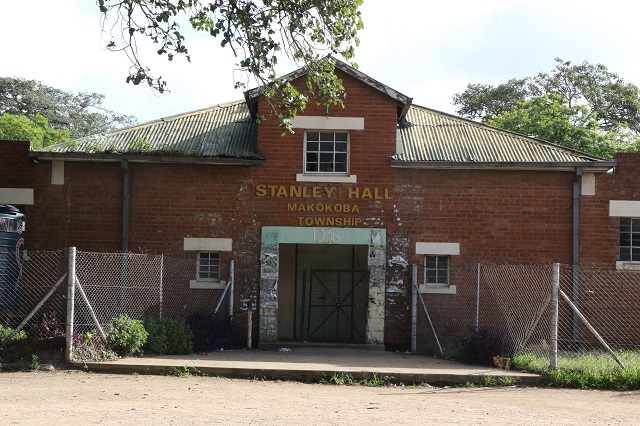 Allan Foti, Sunday Life Correspondent
MAKOKOBA is the oldest township and the first black African suburb in the city. History has it that it is named after the actions of one Mr Fallon, the native commissioner at the time, who used to walk around with a stick (ukukhokhoba in Ndebele). The word describes the noise of the stick hitting the ground ko-ko-ko or knocking on doors.
Makokoba evokes memories of a vibrant, creative, multicultural community, a place where artistes, writers and musicians flourished, against the odds, in an atmosphere of tribal tolerance.
Amajita are dressed to the nine's and looking dapper in the latest Kasi fashion while abocherrie walk past, hips sashaying to as if to a rhythm and music plays in the distant, music that leaves you bobbing your head and tapping your feet. These are some of the things that can be associated with Makokoba and set it apart from other suburbs in the fabled history of Bulawayo, trends that would ultimately influence the rest of the country's history and music.
Language, style, cultural and social renaissance were key aspects of Makokoba's evolution and set it on a path of political and nationalist dominance. It became the epicentre of definitive cultural, social and political births and rebirths. It was and still is a township populated by literally every Bantu tribe from Mozambican, Malawi and Zambian immigrants to the baTonga who came all the way from the Zambezi to the various Shona peoples to the Ndebele who had been led from King Shaka's all conquering Zulu kingdom by their great King Mzilikazi creating a hodge-podge of cultures. Makokoba was born out of a melting pot of different languages, heritages and cultural beliefs to become perhaps the first truly and all-embracing African locale.
In 2015, the Bulawayo City Council reported that Makokoba had a population of 17 910 people and has 4 802 households at an average of 3,7 people per household. The township has probably grown since then and is a major need of renewal. This view has been reinforced by the council which has, over the years, suggested that they were working towards modernising the iconic township as well as the establishment of an area which will accommodate certain types of income generating activities that is not obtrusive to the predominant residential zoning. At the time, Ward Seven (Makokoba) Councillor James Sithole was quoted saying this renewal was a long overdue move by the local authority and he also noted that in the past it seemed pleas by people from Makokoba for the local authority to resolve the shared accommodation issue were landing on deaf ears.
Tsotsitaal — Tsotsis or gangsters spoke tsotsitaal which was a mixture of Afrikaans and English, but also borrowed heavily from American slang. It eventually became the language of African working class culture and was spoken by by workers.
In white-governed Rhodesia, these African children living in Makokoba were particularly vulnerable to the harsh urban life. Schooling was available, but the quality was questionable. Most families needed their children to find work from an age in order to bring in much needed extra income for the family. Other children were needed to carry out household tasks, like looking after their younger siblings while their parents were at work, or running errands for their parents. A common role for younger children was to act as omahobo- guards – who stood outside to look out for the police while their mothers brewed illicit beer or their fathers ran gambling schools. Township children found many other ways to earn money directly themselves. They took part-time and temporary jobs (for very little money) whenever they had the chance. They found jobs:
-in shops and offices as messengers
-in sweeping and cleaning
-making tea or delivering milk
-as domestic helpers in the kitchens and gardens in the white suburbs
-as caddies on the golf courses
-sold newspapers on street corners or delivering them to houses in the suburbs
-turned to crime (more often than not)
When they could not find work, most young children resorted to begging or petty crime, such as pick-pocketing and as they got older they invariably join gangs. Children in Makokoba learnt from an early age that survival in the city was a daily struggle, and they were forced to find their own way in that world.
Social identity in Makokoba became steeped in popular South African township lingo as well lifestyle, with the predominantly Ndebele residents identifying with their Zulu relatives in the south of the Limpopo.
The birth of cultural and sporting icons
But amid the uncertainty of growing up in this very unfriendly environment, coupled with the loss of dignity and living amid the filth that 'adorned' the streets of Makokoba (still does) and whole families cohabiting in single rooms, the township became the hub of a cultural and sporting revolution among Africans in urban Bulawayo. Children expressed themselves through the arts, through music, through dance, through stories told on stage, through written works and through sport! Adam, Madinda and Peter Ndlovu come from Makokoba, as do music, arts, dance and theatre groups at Amakhosi Theatre and Siyaya. All were inspired by a need to get out and all carried the scars of generations of Makokoba's poverty.
It's been decades since the first "kaffir" moved into the Township, but what has remained behind is the rich history of culture and sport that is poignantly evident as one walks through the narrow streets of Makokoba.
Key Landmarks
In the 1950s the whites running the municipality decided to build one of the biggest bars in the country: Big Bhawa (Big Bar). And it is here that many of the township's cultural icons created works that were to define hundreds and thousands of lives.
Makokoba is home to Stanley Hall and Stanley Square, historically the home of legendary artists like Dorothy Masuka and township jazz popularly known as kwela. After independence it was the home of the legendary Amakhosi Theatre before it moved to the Township Square Cultural Centre at the edge of Makokoba.
The two also became. Perhaps most importantly for the history of both the Township and modern Zimbabwe, the birthplace of nationalism which led to the ultimate goal: the emancipation of the black man in 1980.
The Township is also home to perhaps the single largest market for all things traditional in Bulawayo. Makokoba is home to emkambo where stalls are set up for the sale of traditional medicines, aphrodisiacs apparel for traditional ceremonies as well as an informal hardware section that offers all sorts of building materials.
Emkambo is a place where both buyers and sellers bargain hard and passionately, but at the end the market is crowded and difficult to walk.
But it is more than just a market: Emkambo has played a vital part in daily lives of people in Makokoba particular and Bulawayo in general, especially in the past when people still lived under a self-sufficient and semi-rural economy. The market provided a place where people could trade their daily necessities, while socialising and exchanging local news.
Emkambo is also a bit of 'meat market' with nkukhu makhaya being the principal delicacy on offer.
This market has been a source of income for its stall owners for the longest time and while in the old days its stall owners were mostly residents of Makokoba, it now houses 'business people' from all over the city and its customers are similarly from all over Bulawayo.
Music
Music in Makokoba was and has always been influenced by sounds and melodies from South of the Limpopo River, in South Africa. South African townships have shaped and influenced the culture and style of Makokoba since the first local migrated to Wenela in the early 1930's to return home a hero and a style icon due to influences picked up on the Golden Reef, in the City of Gold, Johannesburg.
Today's younger residents of this iconic township are still influenced by their peers and relatives who have continued the age old migration to Egoli.
Their taste in music gravitates from the township kwaito beats of the likes of Arthur Mofokate, Mdu Masilela and Mandoza to the more sophisticated house sounds of Oskido (himself a Bulawayo born lad), to Christos and Professor, while their older generation bobs to Hugh Masekela, Jonas Gwangwa et al.
The culture and lifestyle of Africans living in South African townships yesterday and today is evident in all social aspects of Makokoba including the lilting township lingo known as Tsotsi Taal (tsotsi language) in South Africa.
Bulawayo urban groovers have similarly been influenced by this trend that took hold in Makokoba and grow outwards across the city as more and more townships were built. With new townships being built, people were moved from Makokoba to new homes taking with them their inherent social habits thereby making South African township culture take root across the city.
According to Siyaya director Simon 'Mambazo' Phiri, himself a son of the bustling township, music to any and all Makokoba residents is influenced by the cross cultural exchange that exists between Zimbabwe and South Africa. He said youth in Makokoba Township are more likely to listen to the latest release from South African because they understand it more and identify with it more than they do with local music.
"Its difficult to explain, but many of our youths in Makokoba will gladly listen to Dan Tshanda, Dalom Kids, house artists such as Oskido, Professor and Big Nuz than listen to Roki or Zim Dancehall artists like Shinsoman," Mambazo told Sunday Life.
His sentiments come alive through legendary jazz outfit, Cool Crooners who made their name playing at bars in the township. Growing up, they were influenced by music trends from down south, with the likes of Dollar Ibrahim, Hugh Masekela playing a big part in shaping their musical journey.
Fashion
So close is Makokoba's affinity to all things South Africa that even the dress sense is decidedly 'lokshin culture'. Young people in the township are found gaily dressed in South African designer labels. Youth will be seen in Diesel, Soviet, All Star sneakers, just like their heroes in South African music videos and township flicks.
"Mina vele angigqoki ilabel elingaso leGoli (I do not dress in anything that is not a designer label from South Africa)," said 'Mthoko', a youth from Makokoba, a self prescribed 'Panstula.
Mthoko and his peers are all dressed in smart Chino pants by Dickies, golf shirts by Daniel Hector, sneakers by Converse All Star and amadobisi (small hats), a typically South African township look. Some are in designer overalls by Samson, while yet others look dapper in sports attire right from the Johannesburg CBD.
Many of these clothes can be bought at local flea markets that stock up on South African township fashion, while others get their 'clobber' (clothes) from relatives who migrated to the City of Gold.
Essentially, Bulawayo's Makokoba Township often feels and sounds like an extension of Soweto with age old influences from the days of Wenela migrations still evident on the lifestyles of locals today. It is a lifestyle steeped in South African township culture from dress sense to music appeal to a love for shebeens! — @AllanFoti