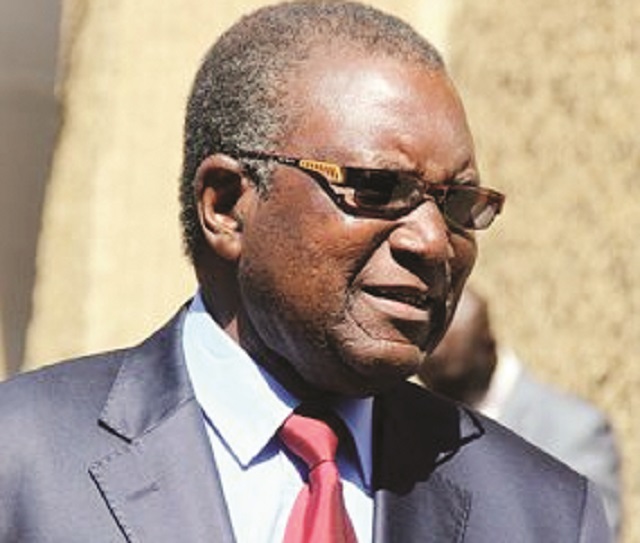 The Sunday News
Clinton Moyo, Business Reporter
CONSTRUCTION work at the estimated $3,4 million Zimbabwe Walvis Bay Dry Port in Namibia is expected to be completed in April paving the way for its operationalisation, a Cabinet Minister has said.
Transport and Infrastructural Development Minister Dr Joram Gumbo said construction activities of the dry port were nearing completion.
"The construction of the dry port is about 95 percent complete but we can't talk much about it right now because it's not yet ready. We will give you more information when it's ready," he said.
A dry port (inland port) is an inland inter-modal terminal directly connected by road or rail to a seaport and operating as a centre for the transshipment of sea cargo to inland destinations.
In 2009 the Namibian Government granted Zimbabwe 19 000 square metres of land to construct its own dry port that is expected to boost the country's trade but due to financial constrains the project failed to take off over the years.
The Government of Zimbabwe has since intervened and injected funds into the project.
Construction of the port is being done by the Road Motor Services (RMS), a subsidiary of the National Railways of Zimbabwe, in partnership with the Walvis Bay Corridor Group and the Namibian Port Authority.
RMS managing director, Mr Cosmas Mutakaya said Phase I of the project has been completed while Phase II was at an advanced stage of completion.
"Phase I is 100 percent complete and we are now working on Phase II which we are looking at completing in mid April," he said.
Namibia's western coast is a natural gateway for regional trade, as it offers most landlocked countries in southern Africa direct trade links with the rest of the world.
Economists have predicted that the project has a potential to open a strategic gateway to the sea for Zimbabwe because over the years trade for Zimbabwe through Walvis Bay has increased with a large percentage of commodities being transported along the corridor.
Zimbabwe's trade volumes through the Port of Walvis Bay have grown significantly to about 2 500 tonnes per month and Walvis Bay Corridor serves as a real alternative to link Zimbabwe to Europe, North America as well as South America, official statistics have shown.
Zimbabwe had been facing challenges in making payments to the WBCG, (the company responsible for the construction of the port) and operations had to be stopped pending clearance of some outstanding fees.
However, Zimbabwe is also presented with two other choices of corridors which is the Trans-Kalahari or Trans-Caprivi corridors. The corridors both are currently road-based, but the proposed new Trans-Kalahari railway from Botswana to Namibia is likely going to be linked to Bulawayo.