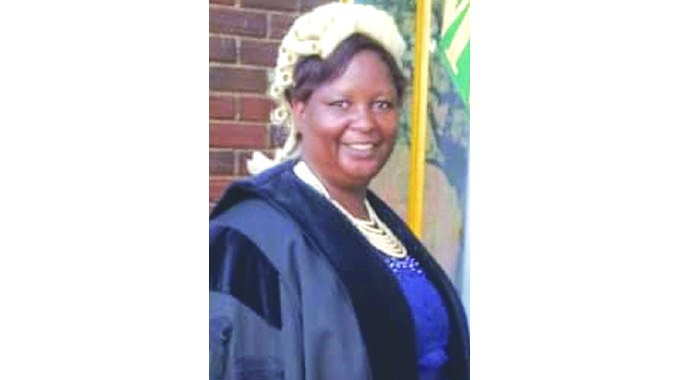 The Sunday News
Sione Amidu, Gwanda Correspondent
NEWLY elected Gwanda Mayor Councillor Thulani Moyo has called on councillors to put aside their political jackets and start serving the interests of the people that invested their trust in them by providing quality service that speak to the vision of having an upper-middle income economy by 2030.
In his remarks after the swearing-in ceremony on Friday, Clr Moyo (Zanu-PF) urged all councillors to work together and put their differences aside for development purposes.
"This is not an individual victory but a collective one for all progressive and development oriented people of Gwanda. Together we have been given a new mandate to continue with the development of the town. I therefore, invite my colleagues to discard their political jackets and be politically inclusive in the provision of quality service to the residents who elected us," he said.
The new mayor pledged to address all the pressing issues in the city and encouraged the city fathers to serve the residents with an unwavering sense of duty.
"Let us not betray or undermine the trust and mandate bestowed upon us by the residents. We owe them quality service. We should be mindful of the enormous task ahead of us. We need to provide swift and excellent service especially on water, sewer, refuse collection and general cleanliness. We are inheriting a huge legacy debt on water salaries and other obligations. Whilst it is a tall order I challenge you to be equal to the task. We need to critically research, establish problems and proffer solutions, we need to be a creative and adaptive," said Clr Moyo. 
He said his administration would constantly engage stakeholders like residence associations, predecessors, and experts drawn from various fields of engineering, business community and former council managers. 
"They say if you want to travel fast go alone. If you want to travel far go with others. Besides stakeholder participation, l pledge periodical feedback through our respective ward councillors and the mayor's state of the town address," he added.
Speaking during the same occasion, Town Clerk Ms Priscilla Nkala implored the city fathers to execute their duties in a manner that uplifts the residents and local authority. She advised them to be politically impartial.
"You have been entrusted with the responsibility to serve the people and to develop the city. The mayor should be able to unite the team especially in the chambers, as the number one citizen in town you are supposed to be a unifier in the council chamber and in the society and to love all the citizens of Gwanda despite their political differences," she said.
Gwanda municipality has 13 councillors, ten who were elected and three who were appointed through proportional representation with Zanu-PF having seven councillors while CCC has six. Clr Moyo of Zanu-PF defeated CCC's Clr Edgar Ncube to the mayoral post and he is deputised by Clr Sithabiso Mpofu who is also Zanu-PF who prevailed over Clr Wellington Nare.