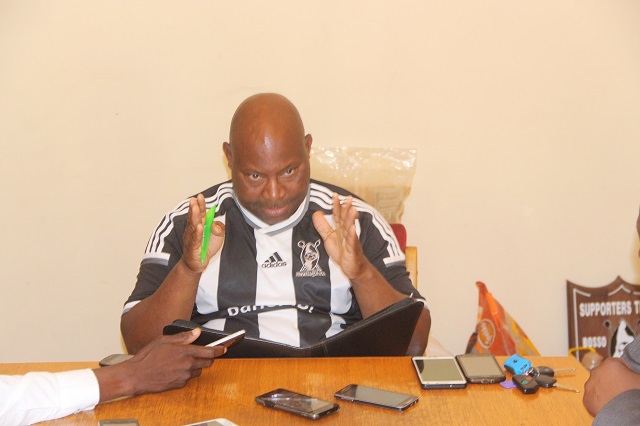 The Sunday News
Mehluli Sibanda, Senior Sports Reporter
HIGHLANDERS coach Madinda Ndlovu believes that there are local players who have the potential to be the better than his brother Peter and Ronald "Gidiza" Sibanda.
Responding to an assertion by national team coach Sunday Chidzambwa that the Warriors were missing players that are as creative as Gidiza was, Ndlovu's thoughts are that what is needed is for the coaches to employ the correct methods of mentoring the talent.
"They are there who can play better than Gidiza (Ronald Sibanda), all we need to do is to probably identify that talent, nurture it well and train it well, they are there, there are many,'' Ndlovu said.
He went on to state that all that required is for the coaches to ensure that the talented players are placed on the right path in order to reach the levels of Nsukuzonke and Gidiza.
Even those who can be better than Peter Ndlovu,  there many who are better than Peter out there, we just have to work as coaches, have the right methods of training these youngsters, we will get them in the right direction and where they are suppose to go to,'' he said.
Ndlovu gave an example of the players in the current Bosso squad, stating that some of them were not getting an opportunity last season while those that he is keeping on the bench might get their chance in the event that he leaves the club.
Chidzambwa lamented the lack of innovative players in the Warriors set up after Zimbabwe were beaten 1-0 by Botswana in the inaugural Zimbabwe President Independence Cup at the National Sports Stadium on Wednesday.
@Mdawini_29