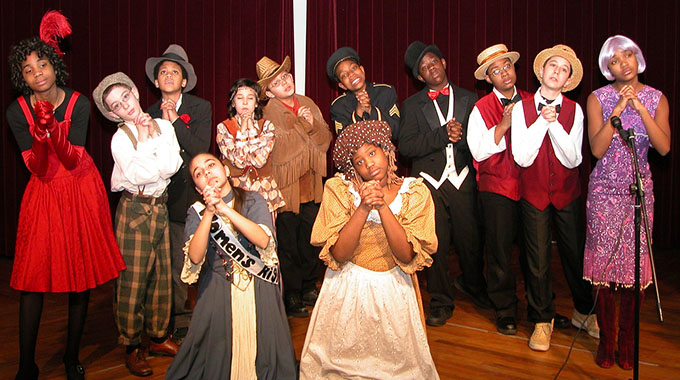 The Sunday News
Raisedon Baya
A FEW days ago, I bumped into a small booklet supposedly for primary school children with what I would consider inappropriate content. Primary school children should not be taught about sex, especially the finer details. This of course is a personal opinion. It was while going through the contents of this small booklet that I remember some conversations I have had with Iyasa director, Nkululeko Innocent Dube, and others about creating content for our children. Appropriate content. Content that is relevant and good for young minds.
For years now we have cried about the fact that our entertainment sector does not cater for children. In fact, it either treats them like adults or prefers them locked in their parents' houses while the parents themselves are being entertained. Look at our television. Nothing for young people but old-fashioned content from Walt Disney and other foreign sources. The same for dance. Where is children's literature that speaks to our values and our experiences as both Zimbabweans and Africans? In theatre in schools the students are not doing plays or performances suitable for themselves. In all competition and activities witnessed in schools, children have stretched and are now more comfortable in presenting adult stories than their own. I have said and still believe that children should stay away from grieving scenes, very violent scenes, smoking and drinking scenes and sex scenes. These are adult scenes and belong to adult stories. Children should, at most, stick to their own stories — stories about their lives and their experiences.
There is always an argument that children are at best when imitating adults. The danger is that once we allow them to use the stage and other performing platforms to imitate adults, usually most of their imitations are based on bad behaviour. Adults behaving badly. Drunk adults. Abusive adults. Criminal adults. Adults with dangerous sexual behaviours. The more we allow them to imitate this, on stage or anywhere else, the more it becomes fashionable with them and consequences the more chances for them to accept that kind of behaviour as normal and pursue it whenever they can. We need platforms that teach children to be children, to play, to laugh and enjoy. Platforms that will emphasise positive reinforcement and appropriate behaviour.
Our conversations always linger around the need to create theatre suitable for children. Dube says during his travels across Europe he has seen proper children's theatre and its impact on the communities. He also says it is a lucrative business as families throng theatres with their children. Once families get hooked to theatres for children the rewards will be great. Can you imagine how many parents would rather have their children watch content that is appropriate and speak to their children's experiences than the daily dose of foreign content on television? Hundreds of thousands. And that is the business we are ignoring. That is the business potential of theatre for children we are all ignoring.
Away from theatre for children this past week Bulawayo had a colourful celebration where the streets were painted in so many colours. Drum majorettes, artistes, city council employees, the general public all came out to celebrate the city turning 125 years. The whole celebrations were marked by pomp and fun, music, poetry, drama, fireworks were all part of this celebration that the city says it hopes to turn into a yearly event. The celebration will go on till end of year, with several events lined up around the city. Watch the Press for further details about these events.