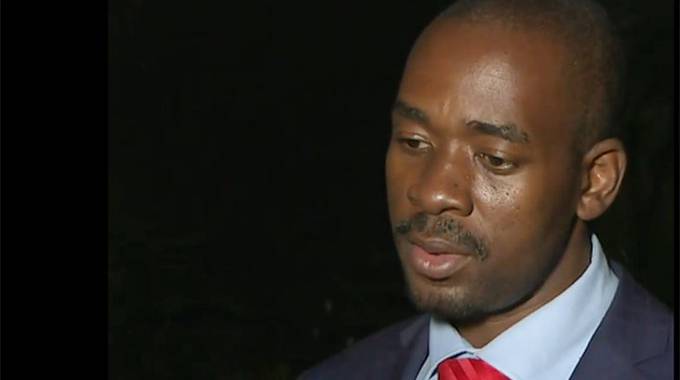 The Sunday News
Munyaradzi Musiiwa, Midlands Correspondent
A TOP MDC-Alliance official has conceded that his party was part of the organisers of the January protests that rocked the country resulting in the barricading of roads, destruction of infrastructure and looting of businesses in many cities across the country.
This is in stark contrast to the party leadership that has insisted that they had no hand in the demonstrations.
On the other hand, investigations by the Government had pointed to the involvement of MDC-Alliance which organised the protests but tried to heap all the blame on the Zimbabwe Congress of Trade Unions (ZCTU).
Addressing journalists during a Press briefing last week, MDC-Alliance Midlands South provincial chairperson, Mr Francisco Masendeke said his party and ZCTU shared a common vision and hence supported each other during the demonstrations.
"Ever since the call of the stay away by ZCTU our party leadership has been under siege. The stay away was called by ZCTU but you are quite aware that as a party we share some common vision so we supported them as general citizens of Zimbabwe so that is why we supported this stay away," he said.
Mr Masendeke threatened that the party will embark on more demonstrations against the arrest of their members who are facing charges related to the demonstrations. The admission by MDC-Alliance comes a time Government is trying to help those affected to return to normalcy. Government has availed $19,5 million from a special fund to assist businesses that were looted and destroyed by the hooligans.