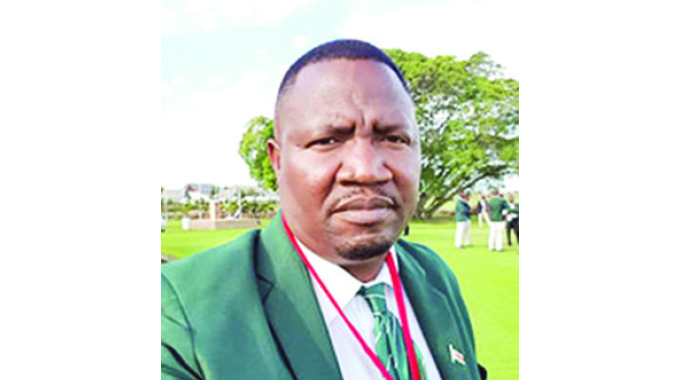 The Sunday News
Simba Jemwa, Sports Correspondent
THE Zimbabwe Golf Association (ZGA) has declared itself ready for this year's experimental FBC Zimbabwe Golf Open which tees off at two courses on Tuesday. For the first time in its history, the Sunshine Tour's Zimbabwe Open will be played across two courses in the capital Harare — Royal Harare and Chapman Golf Courses from 17 May to 22 May.
This is part of the Sunshine Tour and the ZGA's efforts to have the event added to the DP World Tour which was formally known as the European Tour.
Speaking to Sunday News Sport ahead of the first tee-off, ZGA president, Martin Chikwana said his association and the Zimbabwe Open Committee are convinced that the event will be a success in spite of the added logistical challenges of using two courses simultaneously.
"This year, the Zim Open has been structured to be played across two courses as a trial run to see its feasibility and also to showcase that it is indeed possible and doable.
We believe that the Zimbabwe Open Committee is more than ready for the task at hand and we look forward to a wonderful golf event from both an organisational perspective and playing experience.
Most European tour events are played on two courses in a city which is one of the pre-requsites to play on the tour."
Chikwana said the Sunshine Tour recommended that Zimbabwe be added to the DP World Tour and that it has the capacity to host and manage an event for the DP World Tour\ "The Sunshine Tour backed our desire to be on the DP World Tour on the basis of the quality courses we have and ability to manage an event of this magnitude.
We strongly believe that we can pull this off. We have the capacity to make this a huge success," Chikwana explained.
A total of 192 entrants are expected to tee off on Tuesday for two days of pre-qualification on the two courses to make the cut.
"To have almost 200 golfers coming into the country for such an event is good for our hospitality sector.
Each golfer has a maximum of five people in his individual team including a dietician, the caddy, etc and this means the entire hospitality industry will be expected to bring their A game and I know they will do well.
As a country we have hosted many big events so it should work.
From a sporting perspective this will be one of the biggest events the country will ever host.
We have the golf courses and facilities; we have beautiful weather. In fact, we tick all the boxes."
The ZGA is mother body of golf in Zimbabwe and has sub-committees including the Zimbabwe Open Committee.
@RealSimbaJemwa