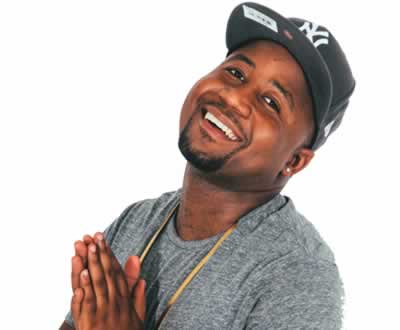 The Sunday News
Raisedon Baya
NEWS reaching us from South Africa is that rapper Cassper Nyovest recently bought a private jet. Yes, a private airplane. Not the latest Benz. Not a Hammer or a sports car but a private jet! Unbelievable!
However, because it's Cassper Nyovest we are all bound to believe the news. Don't even pause to think how much a private jet costs and where will Cassper be going with it.
Just believe the news for we all know the rapper is a hard worker and has done the impossible in the last two years or so of his sparkling career.
We know Cassper has filled the Dome. After the Dome he went on to do the impossible by filling up FNB Stadium. And we hear he has set his eyes on filling up Moses Mabhida Stadium in Durban. It is public knowledge that 65 000 people attended Cassper's show at the FNB Stadium. A first for a rapper in South Africa. 65 000 people is a massive number that quickly translates to good money. Millions and millions of rand. Could Cassper have bought the private jet using proceeds from the FNB Stadium show or the private jet news is just another publicity stunt from him and his team?
The private jet story, whether true or not, is a good example of how Cassper Nyovest has pushed his brand — it is now a brand that is known to dream high and for doing the impossible. In a sense it gives one some kind of picture of the value of Cassper Nyovest's brand. Filling up stadiums and buying private jets. Now that's stardom!
This picture also says there is money in the South African arts industry — enough money for those doing well to live comfortably well to a point of affording private jets!
Cassper Nyovest buying a private jet gives you a rough idea of how much he made last year. It gives a good idea of the SA arts industry remuneration system — that it can be generous. We now know that if someone works really hard in South Africa they can afford a private plane. What about here at home? Do we have any idea what our top artistes are doing with their earnings? Do we even have an idea what they are earning per show or per year? Everything in this country is shrouded in secrecy. There are no figures, no statistics. (Presumably hiding from Zimra.)
We don't know the highest number of people to ever attend a musical show in Zimbabwe. Jah Prayzah is the biggest thing in music at the moment. But do we know the numbers that come to his shows? Do we even have an idea what he makes per show or per month? We don't even know what type of cars he drive or what he is doing with his money.
Everything is so secretive. So private. It is the same with Dr Oliver Mtukudzi. He is our music icon. No one has achieved what Tuku has in terms of music and tours. But the value of his achievements are all shrouded in secrecy.
No one has an idea what Tuku has made with his music. All we know is that he is the greatest and has built an arts centre in Norton with his own resources. Other than that everything else is unknown. It is no wonder that the sector fails to attract serious investors. We should also stop wondering why we always find it difficult to convince the Government to seriously invest in the arts. Zimra fears aside, we need to start being open about the numbers coming to our events, about the money we are making and about our value as individual artistes and institutions.
In Bulawayo there is a belief that the Kalawa Homecoming is the most attended show. Every year thousands of people stampede to see Oskido and his crew.
The assumption we all have is that Oskido is making a killing with the project. And because there has never been official numbers of people buying tickets for the Homecoming shows our assumptions have always been the same: that Oskido takes millions back to South Africa every year. But recently Oskido came out and said he has never made a cent from the Homecoming shows. One wonders whether he was telling the truth or not. But in the absence of official numbers of ticket buyers we have no choice but to believe him — to believe that for the past seven years or so Oskido has been making a loss with the Kalawa gigs but because of his love for Bulawayo he keeps coming back!
Dear artistes, without numbers we cannot put value to our sector. So let 2018 be the year of numbers!