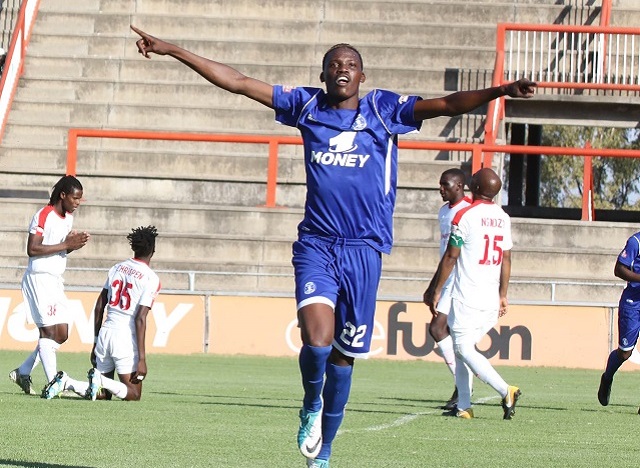 The Sunday News
Cosmas Zulu
Highlanders vs Ngezi Platinum (B/F 02/09/2018 )
To err is human. But when the eraser wears out ahead of the pencil then you are overdoing it. My advice to Highlanders goalkeeper's coach is to tell his goal minders that the main components of goalkeeping are defensive and offensive aspects.
A goalkeeper's play is determined by his technical qualities linked to his tactical behaviour.
Putting tactical consideration to one side and concentrating on technique consideration on the other hand,  Ariel Sibanda failed to apply the big technique and basic rule which is "positioning", which reminds us that a goalkeeper's saves are  always defensive.
However, in some cases they may  go on to become offensive. An error in judgment by Sibanda gave Ngezi Platinum the winning goal in the second half. This was after full action from both teams in the first half. Highlanders conceded  an early goal, but managed to come back quickly with an equaliser.
This was in the first three minutes when Peter Mudhuwa failed to  play  the defensive basic of safety first,  giving  away possession in the process that allowed Ngezi to build up for their opening goal.
The most vulnerable time in football is when you have just scored. Within two minutes Highlanders responded with Adrian Silla's right attitude of shooting from afar which forced Donovan Bernard to spill the ball for Gabriel Nyoni who was alert in the box, to score the equaliser.
After that both teams took turns in missing golden chances to go ahead.
Only God knows why Ngezi could not score in the 55th minute when one of their strikers was allowed to put a cross in the box with Silla from nowhere blocking the shot and Ariel Sibanda in sixes and sevens.
Until Highlanders learn to win individual duels during the game, it's going to be difficult for the team to post good results.
The reason teams in the league are struggling in the second half of the season is what coaches say is fatigue. Coaches give players time off during the season break, but they would have just played 18 games.
The Messis, Ronaldos play more than 70 games a year so we surely can't be complaining of fatigue in Zimbabwe.
And you can also consider that most teams here do not have a regular first eleven, so they are always changing players.
Our teams now spend more time in the gym but I believe that time should be spent on the field of play,  dedicated to shooting drills and other key aspects. Remember you are not building bodybuilders but footballers.
There is an incident that I found very disturbing and it involves the police.
A fan on the Soweto stand was being assaulted by other fans and instead of taking the fan under attack to safety, police were busy trying to send the poor guy back to his attackers. I think police could have done better.
Bulawayo City v Dynamos FC
B/Fields League Game (01/09/2018)
It was when Bulawayo City were not in possession that made Dynamos look like a good team because they failed to compete for the  ball  on one verse one.
City also slowed the game when they were a goal down and it took them 15 minutes to reach the opponents eighteen area.
City players just do not smell the relegation smoke. Dynamos with all their problems of industrial action started the game on a high note with some meaningful moves early which involved three players on the left side of the field with the bad boy Denver Mukamba at the end of the move,  executing a slow motion volley missing the gaol narrowly.
Dynamos were to get the winner late in the game after Ocean Mushure, with his trade mark curling free kick found his partner deep inside the box who beat a static defence for the winner. City ended the match one man down after a red card in the first half.
Where are speedy wingers?
It is true that speedy wingmen like people who thatched roofs or made wooden shoe soles are a dying breed?
Our history of football has the likes of Peter Ndlovu, late Joseph Machingura, Madinda Ndlovu, Morgan Phiri , Doubt Sithole, Andrew  Kadengu,  Stanley Ndunduma who had speed and made football exciting. Once upon a time in the days when footballers  wore shorts to the knees and had perm on their hairdo are gone, and they went with speed.
The sight of speedy wingmen  doing touch line  dribbling  delighting and disappointing fans alike was a common place on the fields of Zimbabwe.
Wingmen were artistes  whose performance was controlled by the state of the moon or the horoscope in the Drum Magazine.
The best wingmen were always referred to as speedy wingers. I am saying to all coaches involved  in schools youth academies, junior football: "Stop this madness of giving these kids formation like 4-5-1, 4-4-2. Give them 4-3-3 to create some wing plays, encourage them to dribble past defenders and cross the balls into the box."
I can assure you if you do that, we can get the Madindas and the Stanley's of tomorrow.
Joke — A soccer player jumps on the bed with his sheen pads and wife asks him; "What are you doing with the sheen pads in bed?" Husband: It's a club rule that we wear them all the time.
Let's keep reading until next week. Feedback [email protected]/ 07783842671