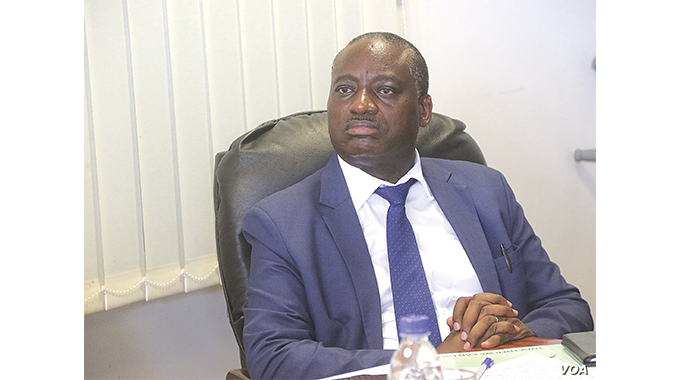 The Sunday News
Leonard Ncube , Victoria Falls Reporter
THE World Health Organisation (WHO) is studying a post Covid-19 condition, also known as long Covid, where patients who have healed from the disease develop some symptoms afterwards.
Health experts are therefore reiterating the importance of getting vaccinated to prevent infection, hospitalisation or death from the coronavirus. Public health measures such as mask wearing in public places, physical distancing, hand washing are also extremely important to prevent Covid-19.
Speaking on WHO's Science in 5 programme on Covid-19, head of clinical care within WHO emergencies programmes, Dr Janet Diaz, said there are more than 200 symptoms of post Covid-19 condition that have been recorded, with shortness of breath, cognitive dysfunction of brain and fatigue the most common.
Other symptoms that patients may experience include chest pain, trouble speaking, anxiety, depression, muscle aches, fever, loss of sense of smell and taste.
"It is still not clear how long these conditions last but it's been described as lasting between three and six months, and potentially up to nine months. We are still one year and half into the pandemic and there are still more studies that need to be done to follow patients who develop post covid-19 conditions and to see how they do," said Dr Diaz.
She said any person who develops post Covid-19 conditions should go and seek care especially from primary care providers, relevant specialists, rehabilitation professionals, social care workers, psychosocial professionals and mental health care professionals as there is no treatment as yet.
"That's the type of care people with post Covid-19 conditions should receive. With regards to specific treatment we don't yet have one and the reason is we don't yet understand why this develops so as we are learning more about the actual reason or mechanism of the disease, we hope to have specific treatment.
"There is still a lot to learn about the impacts of vaccination and post Covid-19 condition. However, it is very clear that preventing Covid-19 is the best way to prevent post Covid-19 condition, so the use of vaccines we know reduces hospitalisation, mortality and so all those who are eligible should do that," Dr Diaz said.
Health and Child Care Deputy Minister Dr John Mangwiro also recently warned Zimbabweans against not taking vaccination seriously.
Addressing stakeholders in Hwange, Dr Mangwiro said: "The disease affects almost all organs of the body. It is not a joke hence don't play with it. It can destroy the sense of smell forever because it is part of flu viruses."
It can also destroy lungs because it drains all oxygen from the blood causing clots and no blood circulation resulting in death. The diseases can also damage the heart, causes swollen feet and limbs due to malfunctioning heart, cause kidney failure and destroy liver resulting in one developing jaundice. It also affects muscles and causes blisters on the skin.
Studies have shown that 90 percent of people who have succumbed to the global pandemic were not vaccinated while the other 10 percent were those with chronic illnesses. The Delta variant accounts for 79 percent of infections in the country. — @ncubeleon