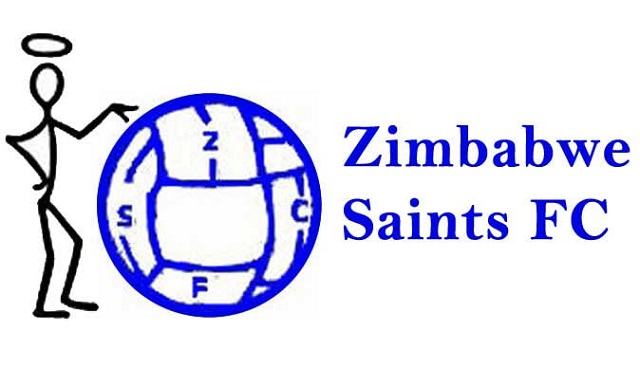 The Sunday News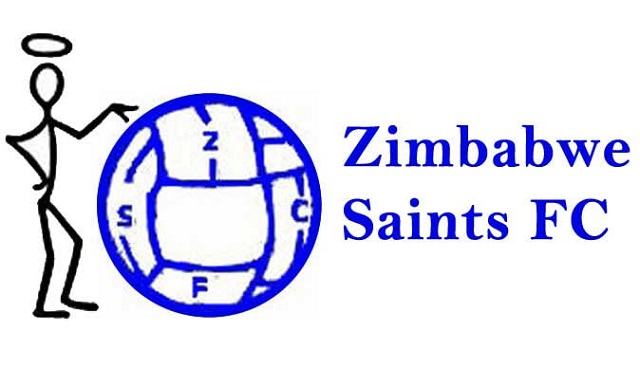 Allan Foti, Sports Correspondent
EIGHTY SIX YEARS ago when the founding fathers of the second oldest indigenous football club in the country got together to establish what became Zimbabwe Saints Football Club in later years, they did not envisage moments of madness within its ranks that would ultimately destroy their project.
They did not for one minute think that decades down the road, their sacrifice, sweat and effort would come to nought and the institution that they had built for their community would one day be a relic, a story of what was once but was no more.
They definitely did not foresee internal strife and bitter, often physical confrontations by power hungry individuals resulting in the 'super' club's ultimate demise. But today that's exactly what has happened to the once mighty 'Chiwororo', the feared 'Super Saints', the dreaded 'Chikwata': a history making club steeped in rich heritage that is but an embarrassing milestone in football folklore today.
In a not too distant yesterday, this club contributed to the political freedom of this country marshalled by respected nationalist Herbert Ushewokunze during the nation's liberation struggle. During this era, Saints' (then called Mashonaland United) and Highlanders (then called Matabeleland Highlanders) were the two pillars of strength in the South of a minority ruled Rhodesia, a symbol of an independence that was imminent for the black majority in the country under an oppressive white regime.
Saints was once a proud club, a successful club that defined the way the modern game is played in Zimbabwe, feted for its 'carpet soccer' and its multitudes of white and blue emblazoned fans, it's very passionate and vocal drum-beating fans who traversed the country North to South, East to West, and across our borders as their club beat a track of triumph in football.
It produced many a soccer star most notably the likes of Gibson Homela plucked at as a schoolboy from the Midlands as was the late William Sibanda to post independence icons of the club like Philemon Dangarembwa, the late Joseph Machingura, John Sibanda, Josphat Humbasha, Henry 'Bully' McKop, Agent Sawu, and the rock solid Ephraim Chawanda who skippered one of the best national team's ever assembled.
This club made history when it conquered Africa and became the first Zimbabwean club to play in the quarter-finals of a continental tournament after qualifying by winning the 1988 Super League title in a run that saw them go 22 matches unbeaten domestically!
The club gave Zimbabwe Ronald 'Gidiza' Sibanda, Muzondiwa Mugadza, the late Butholezwe Mahachi, Skhumbuzo Banda, Mlungisi Ndebele, players who blazed the trail and ensured Saints' legacy of producing star players continued.
And during those glory days, Saints and Highlanders produced some of the most entertaining derbies this country has ever seen. These two clubs' encounters were a must see and often saw B/F packed to the rafters with fans from either side always guaranteed of very physical yet entertaining football.
Those fortunate to have grown up during this Saints' 'super' days will all have fond memories of 'Khumalo' strutting onto the centre of the field at Barbourfields Stadium in his traditional garb ringing his bell to the grand stand's beating drums, putting fear into the hearts of many a player who came to town.
But today all of that is no more! With all its successes, Zimbabwe Saints never quite managed to unite its own. From 1980, power hungry administrators conspired (whether consciously or otherwise is subject to debate) to destroy the club with unending power battles. Over the years these power battles became so brutal that the club went from being champions to also rans to non-existent, all because its 'members' failed to see past their own noses and seemed hell bent on 'owning' the team.
Over the same years, valiant efforts have been made to resuscitate the club, but they have all come to nought: the ugly power plays erupting almost as soon as some poor dreamer got Saints going again.
And now there are attempts to revive Saints albeit as a privately owned club, managed by shareholders. A noble idea at face value but historically a proven failure because of the process of selling the shares and a failure by the concept's champions to look beyond just buying the 'shares' and consider the business rationale of such an undertaking.
While many in football understand that community clubs are a dying breed, many more are left pondering the economics of shareholding in clubs such as Saints. A question that many ask is how will the club re-capitalise after the funds from the disposal of the shares are depleted? What is the business model that will ensure that the club stays financially viable especially in Zimbabwe where clubs generally do not make money?
It is a global fact that gate takings alone cannot sustain a football club more so in Zimbabwe where crowds have been dwindling over the years. It is also clear as day that local clubs need to take a more commercial outlook in their operations just to break even yet in all their efforts, the Saints idealists have never actually shared with the world how the intend to make their 'investments' payoff as is expected with any business.
There is also the issue of how they will manage their notoriously difficult supporters as they push forward in this endeavour. Even in the hugely popular English Premier League, owners of clubs such as Manchester United have allowed their supporters to own a piece of the club and have a say during shareholders' meetings. Will Saints' 'owners' follow this global trend? — @AllanFoti