The Sunday News
Rutendo Nyeve, Sunday News Reporter
WOMEN in Zimbabwe continue to gain leverage in the corporate sector with a sizeable number having shown their academic prowess and shrewdness in management as they position themselves strategically for more leadership opportunities.
Cognisant of the gender equality and women emancipation agenda in the Sustainable Development Goals, Zimbabwe has registered significant strides in empowering women in sports, politics, art, Small to Medium Enterprise and corporate sector.
With their achievements in politics, sports, art and entrepreneurship celebrated particularly in the women's month, limited attention has been given to a number of women who have worked hard and made their way to the helm of various corporate institutions.
While celebrating the International Women's Day last Wednesday, CEO Africa Roundtable revealed some of the female champions that have challenged the status quo and proved that the corporate sector can be led by women.
According to the CEO Africa Roundtable, 15 companies have female chief executive officers, 15 companies have female managing directors, three polytechnics have female principals among a number of women that might have not been captured by the high-level platform for Corporate Chief Executive Officers and senior executives, in both private and public sector. Among the chief executive officers are Ms Winnie Muchanyuka at the helm of the Zimbabwe Tourism Authority (ZTA), Adelaide Chikunguru at ZBC, Lucy Marowa at National Blood Services Zimbawe (BNSZ), Dr Mandas Marikanda at Zimbabwe Women Microfinance Bank, Vimbai Chinguwa at Mountfin Finance, Shylet Sanyanga at AHFOZ, Grace Silape at Corporate Alliance, Maxine Maparura at Rouxgold Holdings, Tandi Mapolisa at Coreplay, Elizabeth Muchenje at Blinart Investments, Kudzai Dave at K Davie Packaging, Karen Gondo at Image Magic Corporate, Josephine Musarurwa of Panna Trading and Hezel Sibanda at Copia Amare Group.
While the difference between a chief executive officer, or CEO, and a managing director, otherwise known as an MD, is not noticeably to some, a CEO may represent the company's public image, and be the highest-ranking superior at a company with a managing director handling the company's day-to-day operations and ensuring everything runs as efficiently as possible.
As such CEO Africa round table noted 15 other corporates that have female managing directors. One of the leading transport operators CAG tours is led by Dr Afra Nanhanga, Dr Chipo Ndudzo is the MD at Providence Human Capital, Sekai Chirume at ECGZ, Wadzanai Phiri at Coronation Solutions, Respina Zinyanduko at National Railways of Zimbabwe, Patricia Murambinda at Delta, Joy Mataruka at Manna Resorts, Alethea Taruwinga at Sanserv Hygiene, Thembi Mloyi-Ncube at Bonvie Medical Aid, Cheurombo Pswarayi at MED Tours, Clara Mlambo at BOC gases and Abigail Madzima at Navidale Textiles.
Women have also harnessed opportunities in the academic sector with Chiedza Masanganise, Poniso Watema, and Engineer Christina Moyo being Principals at Bulawayo Polytechnic, Mutare Polytechnic and Kwekwe Polytechnic respectively.
Other notable corporate leaders include Dr Shuvai Mugadza who is the country manager at DHL, Dr Eve Christine Gadzikwa who is the Director-General and Secretary to the Standards Association of Zimbabwe.
While the above-mentioned have been the flagship of women at the helm of various companies, CEO Africa roundtable board member Mrs Nqobile Ndhlovu says more opportunities need to be availed to women in the corporate sector.
"Women are still facing challenges in making it to the C Suite. Take a look at the banking sector, there are very few female managing directors like, Dr Moyo, at Nedbank out of 19 banking institutions. Also look at ZSE listed companies, Edgars and Dairibord have female CEOs and the rest are men, unless if my research is incorrect," said Mrs Ndhlovu.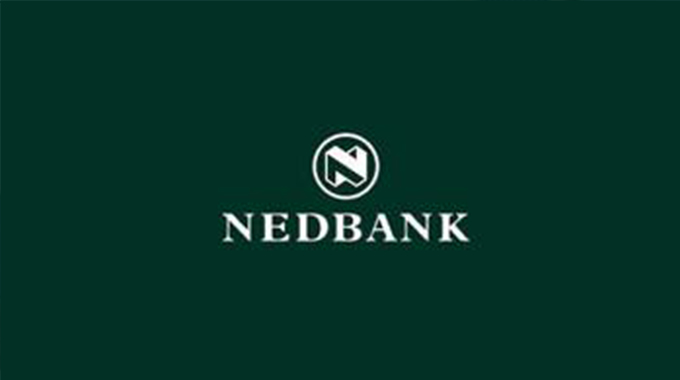 She says that addressing those challenges starts at graduate trainee level and putting in place internal policies that ensure that when young women enter motherhood, they can carry on with their careers without feeling like they have to sacrifice one or the other.
"Motherhood is a natural progression in life, and a young woman who chooses to be a mom should be allowed to do so, and also retain her career trajectory, instead of being shamed or left behind because she needs a year or 2 to deal with pregnancy and nursing a baby," said Mrs Ndhlovu.