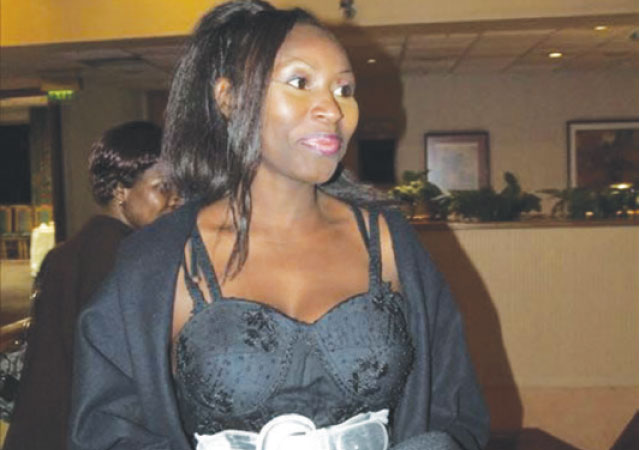 The Sunday News
WOMEN In Theatre (WIT), a project of Nhimbe Trust which seeks to empower female artistes by building their capacity in acting, scriptwriting, directing and producing left people clamouring for more when they performed at South Africa's annual fringe festival recently.
WIT recently partnered the Performing Arts Network of South Africa's (Pansa) Taxi Project, which featured at the Cape Town fringe festival this year.
Veteran actresses, Sarah Mpofu-Sibanda and Musa Sibanda who also star in the play Mothers represented WIT at the festival.
The fringe festival took place in South Africa for the first time.
In an interview, Mpofu-Sibanda who plays mother in the play Mothers, could not hide her excitement about the tour.
"The play was greatly appreciated and I am happy that out of over a hundred plays and musical performances our act was one of the acts that were greatly recognised during the festival. It really came as a shock to us.
"We did not perform Mothers at the festival. We only did a taxi theatre project, which was an exchange programme between Nhimbe and PANSA. What happened is that when we got to Cape Town we were told to do a 45-minute impromptu play and there we were joined by two South African actors. So we had two performances per day, one in the morning and the other in the afternoon," she said.
She said the play, I Never Thought You Would Come, takes place in a bus and as the journey went on passengers end up joining in the play. The passengers are, however, not aware that they are involved in that play.
"This was a way of informing people about Cape Town as well as capturing issues that affect people in their everyday lives," she said.
"The tour was an eye opener to us that some people have taken the film industry to another level. I noticed that the South African film industry is quite huge especially in Cape Town. They support each other tremendously and I would like to believe that with what Nhimbe has done we will change our mindset as actors in Bulawayo," she added.
Mpofu-Sibanda also noted that the Zimbabwean film industry was lagging behind when it comes to resources and equipment although the ideas were brilliant.
"We have a great challenge when it comes to equipment. South Africa is equipped when it comes to theatre. They have the resources. We are really lagging behind as a country and the Government should consider supporting our cause if we are to match our South African counterparts," she said.
Mpofu-Sibanda said South Africans wanted to see more of Zimbabwean projects in future and were willing to come to Zimbabwe to hold exchange programmes.
"People were looking forward to watching Mothers, we had some of them asking when we will be doing the play. What I can say is that they liked our performances and I feel they still want to see more from us," she said.