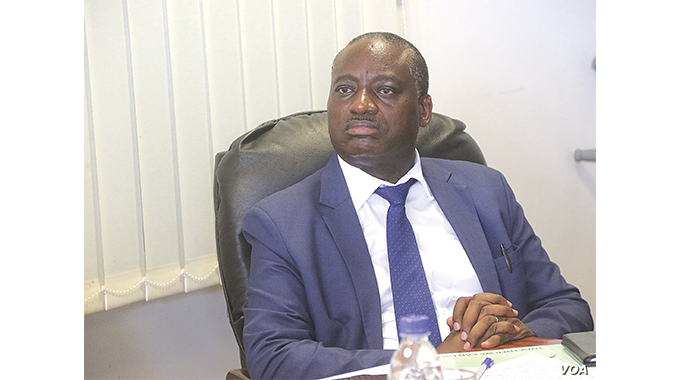 The Sunday News
Fairness Moyana in Hwange
THE Government is working towards ensuring that construction of the Lupane Provincial Hospital as well as Hwange District hospital are accelerated.
Work at the Lupane hospital which when completed will be a major referral for the province has been hanging in limbo while Hwange does not have a district hospital.
Speaking in an interview on the sidelines of a tour of the 5 Miles Hospital in Hwange which was turned into an isolation centre last Wednesday, Health and Child Care Deputy Minister Dr John Mangwiro said the two projects were a priority to Government in ensuring access to public health.
"It has been agreed that the Lupane Provincial Hospital project is going to be completed soon. Here in Hwange the taskforce and the community have agreed that the district hospital can be built somewhere here (5 Miles)," said Dr Mangwiro.
He said work on the rehabilitation of the Hwange District Hospital would begin in earnest as most materials were locally available.
"Fortunately for Hwange, most of the materials like bricks, river and pit sand are locally available and they (taskforce) vowed that within a short time they should be able to bring up the district hospital. This is something I must applaud and encourage because this is very important," said Dr Mangwiro.
The construction of the proposed 5 Miles District Hospital was stopped following structural mishaps as a result of the geology of the area. The facility whose construction had dragged for more than 15 years was subsequently condemned as unfit. Since then the Victoria Falls Hospital has been used a district referral.
The outbreak of Covid-19 led to the refurbishment of one section of the building at 5 Miles that was being used as an isolation centre while works to rehabilitate the rest of the buildings which will serve as a district hospital are expected to start next week.
Meanwhile, the 10-bed isolation centre is expected to receive oxygen tanks and concentrators while other equipment such as ventilators are being sought after, said Dr Mangwiro.