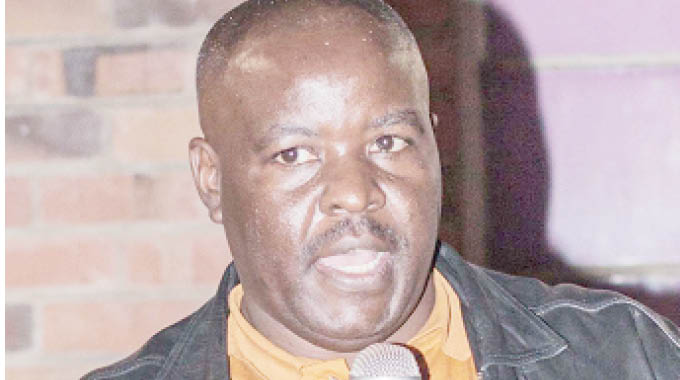 The Sunday News
Sunday Life Reporter
CULTURAL activists Nhimbe Trust have welcomed strides in cultural development and promotion in Bulawayo following the declaration of the Bulawayo Day to be commemorated on 1 June every year.
The Bulawayo Day was declared by the Bulawayo City Council and will be followed by the Bulawayo Arts Festival set to run from 2 to 5 June every year.
"This is an opportunity to build on the cultural assets of the City of Bulawayo and the region and to implement innovative and transformational cultural strategies that will inspire citizens, address cultural fragmentation and contribute towards sustaining and expanding the economic base and encourage regional and international partnerships, while promoting and strengthening the role of arts and culture as drivers of inclusive and sustainable development and to mainstream cultural policies and initiatives in urban development strategies," said Nhimbe Trust executive director Josh Nyapimbi.
"Declaring the Bulawayo Day, and Festival week is the most significant cultural governance resolution by the City of Bulawayo in its 125 years lifetime, indeed it is also the most significant advocacy impact story for Nhimbe Trust. Cognisant of the value of arts and culture as a driver for sustainable development, Nhimbe Trust first engaged the Bulawayo City Council in 2014 in the proposed development of a cultural policy for the city.
This engagement resulted in an MOU, signed in 2015, and the establishment of the Bulawayo Cultural Affairs Office to provide ongoing technical expertise to the council in the formulation and implementation of a Cultural Policy and corresponding Strategic Plan for the city.
"Further, Nhimbe Trust facilitated the development of a draft Cultural Policy and corresponding Strategic Plan, and hosted stakeholder consultative meetings for the review and validation of the proposed Cultural Policy and corresponding Strategic Plan."
The modern town of Bulawayo, established in 1894 on the site of King Lobengula's capital, acquired municipal status in 1897. From the proud history of Ndebele royalty dating back to and beyond King Mzilikazi and King Lobengula, Bulawayo is a vital cog and a mainspring in the wheels of development and opportunity in Zimbabwe and the Southern African region.
He said the declaration by Bulawayo City Council provides an opportunity to inspire the people of Bulawayo to take pride in their city by raising awareness of its proud heritage, rich diversity, resilience and dignity by joining together in an explosion of arts and culture, focusing a global spotlight on its tourism and business potential.
Nyapimbi added that Nhimbe Trust has consulted with artistes and other stakeholders on collaborative efforts that can be pursued to support sustainable livelihoods of artistes and cultural professionals under decent work conditions that favour equity, social security and sector resilience. "Artistes consulted in Bulawayo and beyond have welcomed the annual celebration as an acknowledgement of their contribution to both socio-economic development and the diversity of cultural expressions."
In June this year, Nyapimbi and Bulawayo Mayor Clr Solomon Mguni participated in the Unesco International Conference on 'Culture 2030 Rural-Urban Development: The Future of Historic Villages and Towns' in the People's Republic of China.
Jordi Baltà, Advisor on Culture in Sustainable Cities, Committee on Culture, for the international umbrella organisation United Cities and Local Governments (UCLG) said the declaration of the Bulawayo Day was "great news indeed," and went on to congratulate the council and Nhimbe Trust.
Unesco Regional Office for Southern Africa's Regional Cultural Advisor, Damir Djakovic, said: "We congratulate Nhimbe Trust on the successful initiative in advocating the creation of Bulawayo Day followed by the annual Arts Festival Week. It is yet another prominent way to demonstrate and celebrate the vibrancy of cultural diversity and creative potential of Bulawayo. We are looking forward to June 2020." — Additional reporting by Nhimbe pulse.