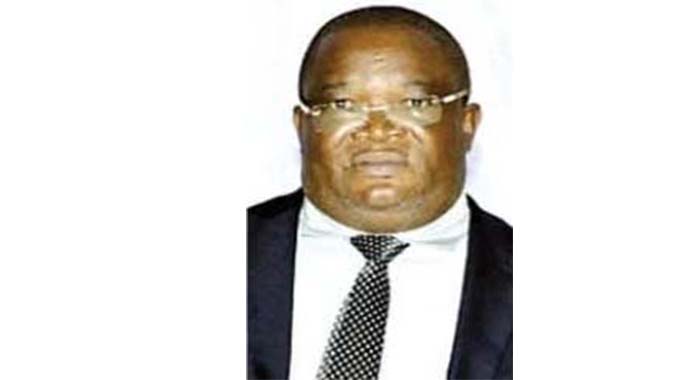 The Sunday News
Mehluli Sibanda, Senior Sports Reporter
THE late businessman, Worthwhile Mugabe assisted Highlanders a lot financially in 2004 as well as before he became the FC Platinum benefactor when the Zvishavane-based club was promoted into the Premier Soccer League in 2011.
Former Highlanders committee member, Omega Sibanda recalled how the late Mugabe assisted Bosso in 2004 and 2005. Sibanda said he approached Mugabe ahead of a big match against Caps United in 2004 when Highlanders had no money for the trip to Harare and the businessman gave the club $10 000.
"Worthy assisted Highlanders in 2004 when we had no money to travel for a game against Caps United, I remember until myself and Themba Ndlela who was the treasurer approached him because he was my friend. He gave us $10 000 just to assist Highlanders, he said Highlanders cannot go down.
He supported Highlanders financially. He played a big part but he never wanted his name to be mentioned,'' Sibanda said.
The former Zimbabwe Football Association (Zifa) vice-president said Mugabe was also heavily involved in shaping up FC Platinum into the formidable force they have become in Zimbabwean football.
"He did a splendid job at FC Platinum, he was involved in restructuring the team from Mimosa to FC Platinum. He was one of the founder members of the club, he is the reason why FC Platinum is what it is today, it was all his hard work. He loved football, he sponsored football clubs, he was purely a sportsman, he never wanted to occupy any position, he only wanted to assist,'' said Sibanda.
Relate Marimo Mugabe, the late businessman's nephew said his uncle actually loved pool more than football since he owned a lot of pool tables.
"By his place he had several pool tables, even in town he had several pool tables scattered around, at work we had pool tables for recreation as well. We never had second-hand pool tables, we had brand new ones.
It was his passion more than football in my opinion because we spent most our time playing pool with him,'' Relate said.
The nephew also recalled how Mugabe used to play a game of draught with people from Tshabalala, the place where he lived when he arrived in the city from his rural home in Gutu, Masvingo in the 1980s.
"He used to play draught, he would go back to Tshabalala every weekend to buy beer for everyone who passes by. He would park his fancy cars, sit on rocks, play with locals in Tshabalala where he grew up, he was super good, I never beat him in draught."
Mugabe died of Covid-19 in Harare last Thursday and was laid to rest at Umvutsha Park Cemetery yesterday on what would have been his 53rd birthday. – @Mdawini_29.