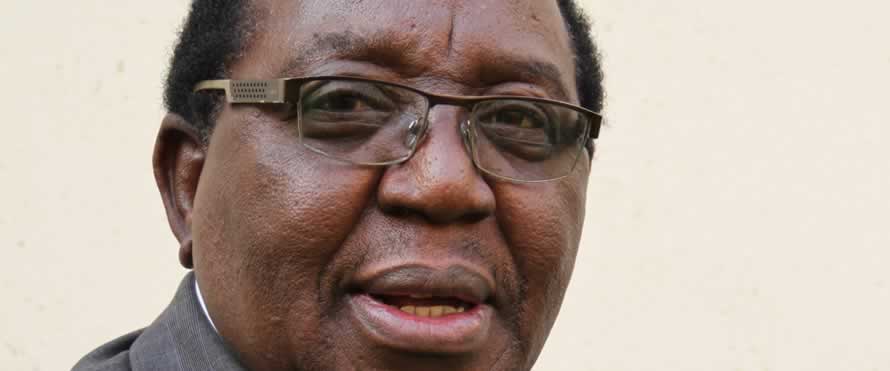 The Sunday News
Tinomuda Chakanyuka, Senior Reporter
THE ruling Zanu-PF will this week hold elections for its Central Committee members with the party's 10 provinces given up to Friday to complete the process ahead of the Extra-Ordinary Congress in Harare next month.
In a circular to provincial chairpersons, the party's Secretary for Administration, Dr Ignatius Chombo, said the elections outcome should be submitted to his office by Sunday, 19 November. Outlining the break-down of allocation of posts in the Central Committee, which has a membership of 300, Cde Chombo said some positions will be allocated based on performance during the 2013 harmonised elections.
"The election process should commence with immediate effect, and should be completed by Friday 17 November 2017, and submitted to the Secretary for Administration on Sunday 19 November 2017. The combined allocation of Central Committee posts in each province will be broken down as follows. 100 members allocated on equal basis, 94 members who are allocated through the party strength using 2013 harmonised election results, 50 women's quota, 20 youth national executive, 20 women national executive, four members of the Presidium, two secretaries of Youth and Women's Leagues and 10 Presidential appointees," said Dr Chombo.
Dr Chombo said the total number of Central Committee members per each province remains unchanged from the 6th National People's Congress in 2014. Bulawayo Province will elect 20 members, Harare (27), Manicaland (31), Mashonaland Central (34), Mashonaland East (33), Mashonaland West (31), Masvingo (32), Matabeleland North (23), Matabeleland South (22) and Midlands (31).
He added that the elections will only be for the main wing Central Committee positions pointing out that the Women's and Youth Leagues national executives remain unchanged until next year.
Meanwhile, the ruling party says its campaigns for the 2018 harmonised elections are now in full swing. Party spokesperson Cde Simon Khaya Moyo has, however, warned aspiring Members of Parliament (MPs) against campaigning in constituencies that are under its sitting MPs. Cde Khaya Moyo said aspiring MPs would be advised when to start campaigning for office.
The ruling party's spokesperson said for now the party was only focused on campaigning for President Mugabe as party's Presidential candidate.
"We have started campaigning as a party. Individuals cannot do that as yet. As you know we have just endorsed President Mugabe as our candidate and we are encouraging everyone to campaign for the party candidate.
"All our structures are working to ensure a resounding victory for the party next year."
Cde Khaya Moyo said aspiring MPs have not yet been given the green light to campaign, adding that anyone who defies that position risked being disqualified from contesting. He said incumbent MPs should be allowed to carry out their duties for the party in their respective constituencies without any disturbances.
"At the moment we have said sitting MPs should not be disturbed. What we are looking at, at the moment is that sitting MPs should carry out their duties undisturbed," he said.
Cde Khaya Moyo said the party was also encouraging its supporters to register to vote to ensure a landslide victory in the forthcoming plebiscite.
"We continue to encourage our people to register to vote. We want them to register in their numbers. Party structures are working tirelessly to mobilise supporters to register. We are confident of a resounding victory come 2018," he said.
Zanu-PF will hold its special Congress at Robert Mugabe Square in Harare starting on 12 December and ending on 17 December.