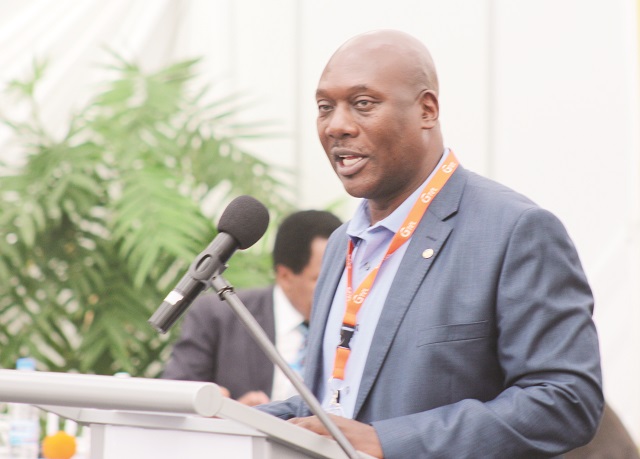 The Sunday News
Dumisani Nsingo, Senior Business Reporter
THE Zimbabwe Building Contractors Association (ZBCA) has said it has noted with concern that a number of Government institutions were fleecing construction companies by continuously advertising infrastructural development projects without awarding the tenders.
ZBCA president Mr Obert Sibanda said the audacity by some Government institutions to continuously advertise tenders for construction projects without awarding them was tantamount to corruption and more of a fundraising gimmick.
"We have realised that a number of schools, colleges and hospitals are involved in well-orchestrated corruption scams. Authorities from these institutions advertise construction projects, ripping off construction companies in the process.
Normally a tender document costs $10 as stipulated by the State Procurement Board but these institutions demand $80 to $150. These institutions also demand contractors to come up with their own bills of quantities, which they should normally provide themselves," said Mr Sibanda.
The bill of quantities (sometimes referred to as ''BoQ'') is a document prepared by the cost consultant (often a quantity surveyor) that provides project specific measured quantities of the items of work identified by the drawings and specifications in the tender documentation.
"Some of the institutions flight the advertisements time and again, taking advantage of the hunger for jobs by contractors and ripping them off in the process as the tenders are rarely awarded. Some of them are so cunning to the extent that they also demand payment of bid bonds which cost $280 and are non-refundable while in actual fact bid bonds should be paid to the State Procurement Board by contractors for bigger projects."
A bid bond is issued as part of a supply bidding process by the contractor to the project owner, to provide guarantee that the winning bidder will undertake the contract under the terms at which they bid. Mr Sibanda said there were also suspicions of underhand dealings in the awarding of tenders.
"We have also realised that if the tenders are to be awarded there are always being given to few individuals suggesting that a form of a 'facilitation fee' or some underhand dealings would have taken place. If a tender is cancelled there should be a debriefing informing contractors on the turn of events not to have it re-advertised again after a while," he said.
Mr Sibanda said the association has informed the Ministry of Local Government, Rural and Urban Development about the alleged tender scandal being insinuated by the Government institutions.
"We have met the Ministry of Local Government, Rural and Urban Development and informed them about the corruption activity and it promised to deal with the issue in consultation with the relevant ministries. We are also appealing to contractors to desist from falling prey to such institutions," he said.
@DNsingo