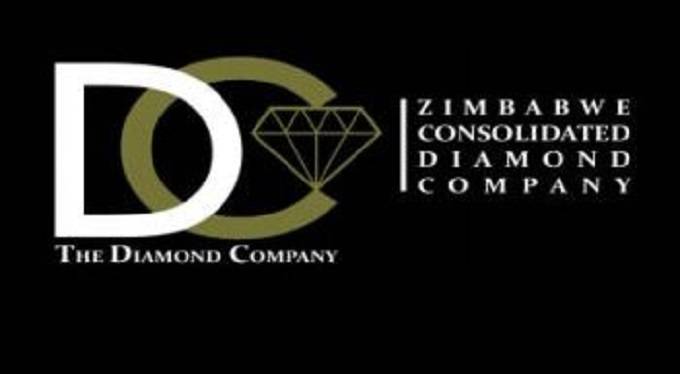 The Sunday News
Dumisani Nsingo, Senior Business Reporter 
ZIMBABWE Consolidated Diamond Company (ZCDC) says it expects to increase its production to three million carats this year up from the 1,6 million carats achieved last year, buoyed by a number of initiatives it will put in place to improve operational efficiency and productivity.
ZCDC acting chief executive officer Mr Roberto De Pretto told Sunday News Business that the diamond miner had put in place strategies aimed at enhancing its production after it failed to attain its target last year.
"In 2020, ZCDC is targeting to produce three million carats buoyed by several strategic initiates aimed at improving operational efficiency and productivity. Among these strategies are the following key initiatives; access to international markets, sustainable alternative power solutions, enhanced investment in exploration, business processes optimisation as well as capacity optimisation and utilisation.
"Owing to several challenges experienced in 2019, chief among them, power outages, inadequate fuel supply in the local market, effects of Cyclone Idai to both Chimanimani and Chiadzwa operations, production for 2019 declined to 1,6 million carats from 2,8 million produced in 2018. Our target last year was three million carats," said Mr De Pretto. 
He said the diamond mining firm had started the process of offsetting its huge legacy debt it assumed from the seven diamond mining companies that operated before its establishment in 2016. The seven firms that mined diamonds in Marange and other areas had their licences withdrawn and operations consolidated under the ZCDC.
"Following the resumption of sales in June 2019, ZCDC's financial position has improved and the company's cashflow capacity is sufficient to meet its financial obligations as they fall due. A comprehensive legacy debt management framework was submitted to the Ministry of Mines and Mining Development  before the establishment of ZCDC," said Mr De Pretto.
ZCDC is in the process of scanning the whole country to identify potentially viable diamond deposits in a bid to increase the gem's output.
"Since its inception, ZCDC has been investing in exploration projects across Zimbabwe, last year the company completed an airborne survey in Mwenezi during a kimberlite mapping exercise. Several Exploration targets have been identified across the country and are at various stages of evaluation," said Mr De Pretto.
The company has also engaged strategic partners through joint ventures to undertake exploration projects in the country.
As part of its Corporate Social Responsibility, ZCDC is undertaking various projects aimed at ensuring communities around its operations benefit or improve their livelihoods.
"ZCDC works closely with local communities, undertaking sustainable community development projects aimed at uplifting local communities. Approved projects are undertaken across communities where mining operations are taking place. The company follows a three-tier Corporate Social Responsibility policy which looks at the immediate community, Manicaland Province and national impact in tiers one, two and three respectively. To date several projects across education, agriculture, enterprise development, health and infrastructure clusters have been undertaken in consultation with the local communities," said Mr De Pretto.