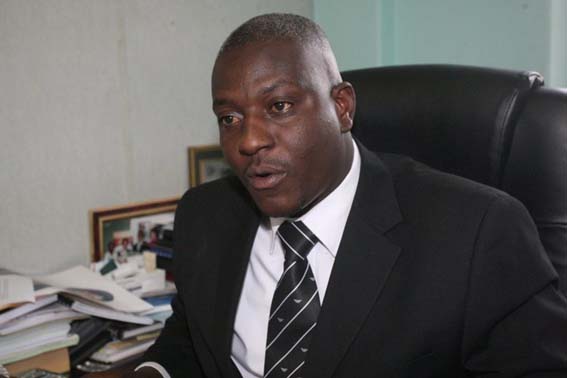 The Sunday News
Roberta Katunga Senior Business Reporter
A ZIMBABWEAN delegation led by Zimbabwe Tourism Authority boss, Mr Karikoga Kaseke attended the 7th edition of the Zambia International Travel Expo (ZITE) as part of efforts by the tourism authority to lure tourists and strengthen bilateral relations with the neighbours.
ZTA public relations and communications manager Mr Sugar Chagonda said the ZTA team that travelled to Lusaka for the expo consisted of ZTA officials, a media team as well as Sulumani Chimbetu and Pokello Nare.
The expo which ran from 25-27 April at Mulungushi International Conference Centre, was held under the theme "Tourism begins here – At home", which is a domestic tourism drive meant to tap into the local market.
"The importance of a strong domestic tourism backing can never be overemphasised. Zambia turns 50 this year, therefore there's no better opportunity to recognise its own people as stakeholders and as catalysts for growth and sustainability in the tourism sector," read a press statement from Zambia.
Mr Chagonda said attending the event was important for Zimbabwe as there were efforts to attract tourists from Zambia and the region and in the drive to reposition the country as a Mice destination.
"Zambia always attends Sanganai/ Hlanganani expo so we are also supporting them as well as taking the opportunity to market our country as the ideal tourism destination. The delegation is also attending the Zambian carnival and Zambia is also going to bring a big group for our own carnival," said Mr Chagonda.
He said it was important for the authority to step up its campaign and dispel myths surrounding the country.
"Of course there are people who think Zambia is better than us but it is not disputed that the best view of the Falls is on the Zimbabwean side. We are investing in trying to manage negative perceptions that is why we are attending all those travel shows. Our competitive edge is very good," said Mr Chagonda.
Speaking on the carnival that will be held in Harare from 16-25 May, Mr Chagonda said preparations were at an advanced stage with 23 countries having confirmed participation.
He said Trinidad and Tobago had sent a delegation to Zimbabwe to prepare for the carnival which is part of marketing efforts of Zimbabwe as a destination.
"The countries which are going to attend the carnival will also experience and get a chance to consume our tourism products and services as this carnival is being driven by the whole tourism sector. The private sector has also played a pivotal role which shows that as a country we have a shared vision," said Mr Chagonda.
The carnival is expected to have downstream economic benefits for the country as well as create business and employment for a lot of people.
The theme for the carnival is "Celebrating our Diversity" which, according to the ZTA, unifies us as a country.