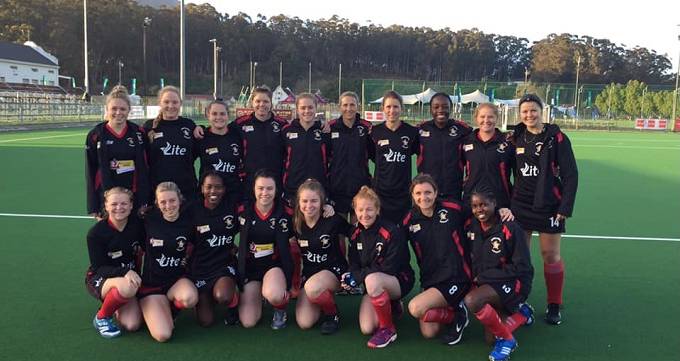 The Sunday News
Mehluli Sibanda, Senior Sports Reporter 
THE Zimbabwe national hockey teams are in Stellenbosch, South Africa for the Hockey Africa Cup of Nations which serves as a qualifier for the 2020 Tokyo Olympic Games. 
Matches in the tournament will be played from tomorrow until Sunday at the University of Stellenbosch. 
A number of sponsors came through to make sure that the Zimbabwean teams make it to the qualifiers. Tendayi Maredza, the men's captain expressed his gratefulness to all those who chipped in financially to ensure that the teams made it to the Western Cape. 
"The dream is alive, amazing support and amazing sponsors. A big thank you to all sponsors that came through to support us in our journey to Cape Town," Maredza said. 
According to the draw, the Angus McVey mentored Zimbabwe women have been drawn in pool A where they will face Ghana Nigeria and Uganda. For the men who are coached by Tongai Mukwewa, they are in pool B with their opponents being Egypt, Ghana and Namibia. 
The Mary Campbell-captained Zimbabwean women are in action in the very first match of the tournament when they face Ghana tomorrow while the men clash with Egypt later on in the day. 
Squads 
Zimbabwe men: Bradley Heuer, Eau Mufandaedza, Gift Chomunorwa, Daniel Van rooyen, Macdonald Mugova, Takudzwa Mangwendeza, Pritchard Matambo, Tapiwa Mushayakarara, Alec Chomunorwa, Rangarirai Mugwiniri, Isheanesu Marima, Tafadzwa Mugore, Philip Machaya, Cydreck Starch, Tony O'Riordan, Tendayi Maredza (captain), Arnold Mpofu, Tatenda Kanyangarara 
Coach: Tongai Mukwewa
Assistant coaches: Kanyiwe Tafuma, Anthony Five 
Team manager: Kalpesh Parshotam 
Zimbabwe women: Jordyn Clipstone, Jenna Mathieson, Keara O'toole, Roxanne Viviers, Belinda Mannix, Alexi Terblanche, Simone Herbst, Georgia Allardice, Nicola Watson, Mary Campbell (captain), Lillian Pope, Iman Johnson, Sophie McDonald, Natalie Terblanche, Michelle Williams, Farirai Nengare, Gugulethu Sibanda 
Coach: Angus McVey 
Team manager: Trada Steyn 
Physiotherapist: Jeremy Plemmons 
@Mdawini_29